Ariana Grandes Latest Album
Ariana Grande's latest album that was released on October 30th, of 2020 titled "Positions," takes a trip into searching for peace within, tracing the quiet work of piecing yourself together, and delighting in giddy new romance at the same time. The album traces the work of putting yourself together, and the terror of re-learning how to trust. Most of the songs are based on her last album "thank u, next" building off the song called "ghostin," that is about navigating a lost love with a new partner. The album has a total of fourteen songs like, "love language" and "pov" (point of view).
Unlike Grande's other albums like "Sweetener" and "thank u, next" they highlight more of Arianas personal pain. "Sweetener" coming after the Manchester Arena Bombing, where 22 people were killed by a homemade bomb in an attempted terrorist attack at one of her concerts. And "thank u, next" speaks about her past relationships that didn't work out and how she's "so grateful" she got to experience them and thanks each one of her exes especially Mac Miller, her ex boyfriend that passed away singing the line, "Wish I could say thank you to Malcolm, 'Cause he was an angel."
"Positions" is about how she's optimistically moving onto the next chapter of her life. The strength and perseverance threads throughout "Positions", which finds Ariana thriving, embracing a new relationship (she wrote this album during lockdown while quarantining with her new boyfriend, estate agent Dalton Gomez). She's honest about the fear she felt falling in love again and the comfort she's found after letting her guard down. The songs are more upbeat and happy as she is singing unlike her others from other albums, they can be more down and sad as she talks about her personal pain. On the lead single "Positions", she honestly confesses her fears about repeating past relationships singing the lines "Heaven sent you to me / I'm just hopin' I don't repeat history".
The song is both fluttering of girly essence and not, a sequel to sweeteners "successful" that shimmers from the background of drums. She then sings about writing "love letters to heaven," and the instruments go quieter. The song quiets for a moment, and the realization of what she's said sinks in. Positions doesn't enlarge Ariana's sound the way her past few albums have,
The beginning and process of healing, "I want to trust me the way that you trust me," Grande sings in "pov," her voice throbbing and raw. This is the root of every love song on Positions, the ache at the album's core. It's the urge to take pain and make something from it, to feel safe again, at least in your head.
This album is amazing for any person who is wanting to listen to a beautiful sequence of songs about love and healing, or any Ariana Grande fan in general who just loves her music. Her story can inspire and impact so many others and teach others who are young, or even older.
Leave a Comment
About the Contributors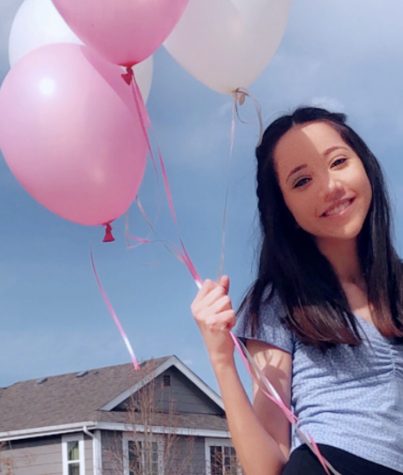 Madison Sales, Staff Writer
Madison Sales is a Freshman at Silver Creek High School. This is her first year in Journalism. She enjoys spending time with family, hanging out with friends,...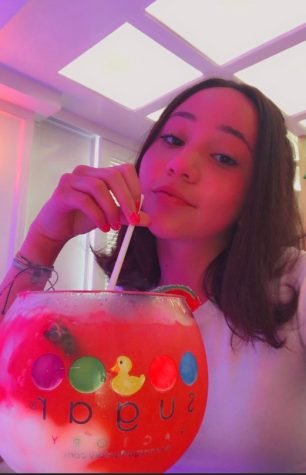 Maddie Sales, Staff Writer
Maddie Sales is a Sophomore at Silver Creek High School. This is her second year being in journalism. 

She is super excited to be back in the writing...