"Chess.com" Review: A Place for all Chess Lovers
Chess.com – Created by Erik Allebest and Jay Severson – Internet chess server- 57 languages
"Chess.com," created by Erik Allebest and Jay Severson, has taken over the online chess community. The website was launched in May of 2007. "Chess.com" was later made into an app in 2011, and currently has over 100 million active users from all over the world.
Although chess is an exponentially difficult game, "Chess.com" has made it much easier for beginners to learn, masters to improve, and everything in between. With different game modes including puzzles, lessons, computer play and many different time frames for online play, it provides an easy way to play a quick few minute game on your device from anywhere, anytime.
"Chess.com" was created in 2005 by two friends who met in a college chess club according to their website. At the time, there were places to play chess online but the sites were glitchy, and as said by the two creators, "none of them felt like home." The two ambitious chess addicts put everything they had into creating a place where people could build their chess homes in a friendly, safe environment.
The app sometimes crashes due to a surplus of players so users are used to randomly losing connection during high traffic hours, which appear to be noon to 4PM ET. When "Chess.com" is up and running, it's efficient and convenient for whatever type of chess the user enjoys. There are tutorials, but only one free tutorial every week. If one of the premium chess packages is purchased, the user can enjoy some more perks.
For those who want to play for free, "Chess.com" doesn't gatekeep the actual chess so it is there for all different types of users. It doesn't matter if the user started one week, one year, or ten years ago, the chess app has features and games for every type of user. The top rated chess players in the world will stream themselves on streaming apps like Twitch and YouTube Gaming playing games on "Chess.com'', which has led to the increasing popularity of the app.
In the app, the user can choose what time frame they want to play. Ranging from fourteen days all the way down to one minute, the Chess.com app is perfect for any scenario. The more chess games that a user wins, the higher their Elo gets. Elo is a user rating created by chess master Arpad Elo. The app will play users against players with similar Elo to make sure the games are fair. During the game, the user is able to chat with their opponent. If the opponent gets a little too annoying with the trash talk, chess.com has a switch where the chat feature can be turned off.
Given the infinite number of easily accessible chess for every level, "Chess.com" provides a home for all different types of chess lovers. Doing exactly what the creators were aiming for with the creation of this great site/app.
Leave a Comment
About the Contributor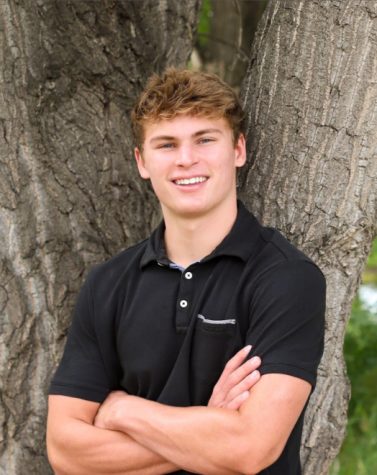 Luke Riters, Staff Writer
Luke Riters is a senior here at Silver Creek. Luke has been here all 4 years of his high school career. This is his first time taking a journalism class....