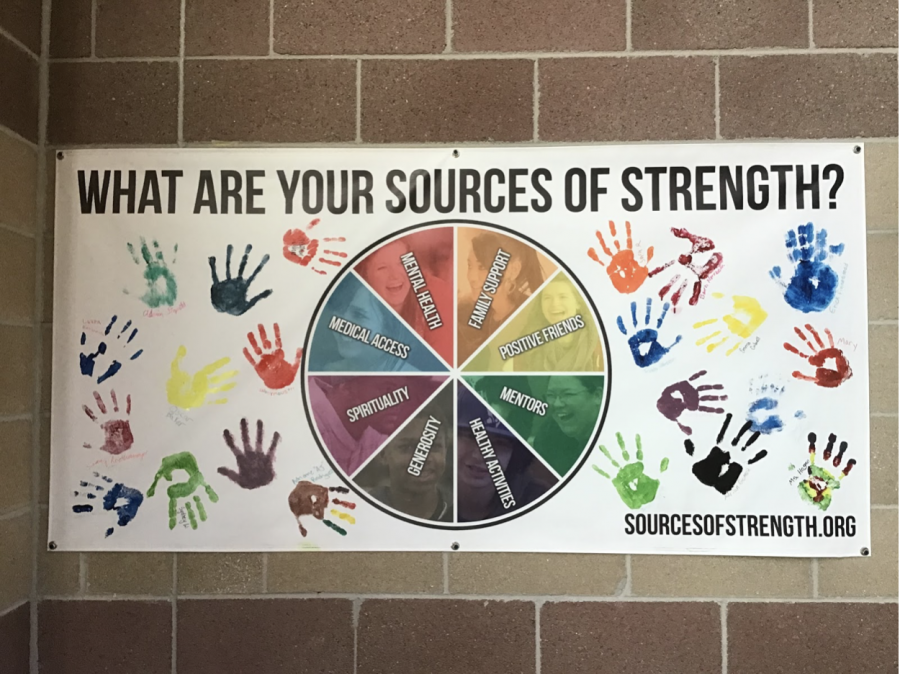 Mental Health Captured from the Virus's View
The COVID-19 one-year shutdown anniversary for St.Vrain Valley Schools is coming up on the 13th of March. Although the pandemic started in 2019, this day in 2020 marked the last "normal" day of the school year for students, educators, and families.
The pandemic began a long stretch of isolation for people all over the world. This quarantine greatly impacted and still impacts the mental health of many people. This includes, but is not limited to, students at Silver Creek High School.
When asked about undergraduates' mental health before and after the start of the epidemic, Peter Fredo, a Senior at Silver Creek HighSchool, and The Creator of the podcast "Grow Through It", a series of voice episodes about the principles of a growth mindset, states, "With the pandemic as a roadblock that's when schools could see the truth… the pandemic helped to show all the students that need help."
In an effort to assist those struggling, it is important to, "Realize that some people might show on the outside that they're doing fine, but it might be hard for them on the inside," says Fredo.
The virus shined a much-needed light on many of those who need support from peers and staff in a school setting. This disclosure shows how necessary it is to check in with others about mental health and ask for help when it is called for.
The discovery of all who need assistance leads to multiple questions about mental health. What is it exactly, why it has decreased because of the pandemic, and what can be done in order to support those in need.
In general, mental health can be described as, "What you think and feel, in a positive or negative way," said Savannah Collier, a freshman at Silver Creek High School.
Mental health can be put into relation to physical health. Someone with a broken leg or arm will feel and think a bit differently than before. Similarly, someone struggling mentally or emotionally might perform in an irregular way.
The CoronaVirus itself, and restrictions, as a result, have impacted kids' mental, emotional, and physical health regarding school and individual well-being dramatically.
"We are supposed to deal with all of the pandemic and such properly while also dealing with the constant change of online and in-person school, the change of sports and the uncertainty it's brought all year, the change in social life that was so unexpected, and much more," TJ Nicholas, a Senior at Silver Creek High School, said.
Not only are students suffering, but possible coping mechanisms seem to be limiting while new challenges arise. Kids are struggling for many reasons, such as, "The lack of social interaction, kids being trapped and isolated with possible abusive family members, and not having other activities that people relied on as an outlet," says Collier.
Throughout all of the chaos, the mental health of individuals decreases, and therefore the ability to cope and progress throughout challenges diminishes as well. So what can those trying to manage mental stability do? How can we support each other and also help ourselves throughout these turbulent times?
First, it's important to realize you or someone you know is struggling. Having trouble in any form does not determine you as "weak". It is human to make mistakes and feel overwhelmed, as said before, everyone is struggling. Whether they show their affliction on the outside or not is another question. The tricky part is, you can't get help unless you identify that you need it, and ask for support.
"It starts with the student reaching out," Peter Fredo said, "It takes a lot to realize if you're struggling that you can ask for help and it's not that bad… it's not the end of the world, there's more to it."
Although difficult at times, assisting yourself by asking for help can cause a positive mindset shift. Likewise, for those willing to support their peers. The pandemic may make it more challenging, but students, like you, can choose to be courageous within the fear.
The mental health of students, at Silver Creek High School and everywhere, is important, especially during these uncertain times.
That being said, your mental health is important and needs to be prioritized.
How will you change the virus's view of you?
Resources:
Ms.Gerner's Email and WebEx Room:
[email protected]
https://svvsd.webex.com/meet/gerner_ashlee
Peter Fredo's "Grow Through It" Podcast: https://open.spotify.com/show/3mSo8yIQOIUzWDjT5uWXW4?si=MGCdjSigQle36bXO20zxhg
Mackenzie Austin's "Navigating The Highs and The Lows" Podcast:
https://open.spotify.com/episode/1mzHxkg3PL6Ykwto0yvCGE?si=uokcnqMMTKecwl5WTCfx2A
Daily Positive TextLine:
Power of Positivity: (828)-237-6082