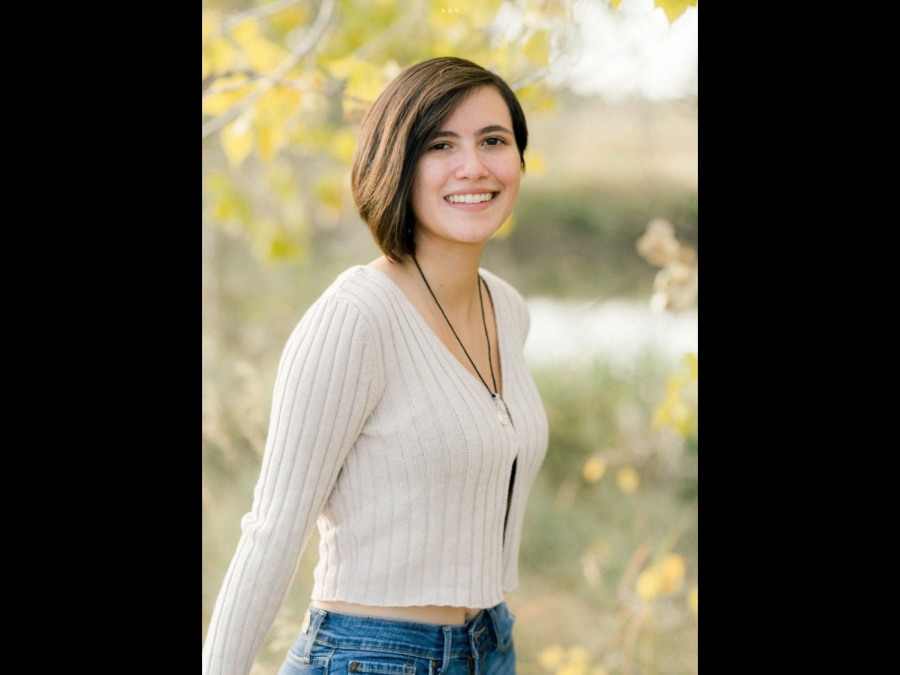 Photo Courtesy of Cristin Spielman
Addie Lovato: Aspiring Teacher Part 1
The commitment a student must make to their future is undeniable. Over the past few years, fear and uncertainty have grasped the hearts of many students. One student, who stands out from the rest, has shown undeniable dedication to their own future, in which their whole life seems to have drawn them to their decision.
Addie Lovato is a senior at Silver Creek High School whose plan is to become an essential part of the lives of learning children. "It's said 95% of high school students don't know what they want to do. 25% have parents that have picked their career path for them," according to Where The Rooster Crows. Thus the five percent of students who do know what they want to do, stand out from the rest. This includes Lovato.
She has known that she's wanted to be a teacher since the third grade. This dream started from the influence of a teacher she had that year, in which she describes them as being, "really, really good." She elaborates by saying that this teacher helped her through a difficult time in her life by being supportive, and actually helped Lovato enjoy learning.
She learned a very important lesson in how, not only her, but other people around her view teachers through her sister. When she was younger, her sister had to go through an intensive surgery that was not easy for her and her family. A kind gesture made this better.
Lovato tells that, "[my sister's] teachers and the principal of the school came to visit her. . . and having those people there just really meant a lot to her." Lovato saw this and the difference it made and says that, "as I experienced that myself, and then saw that experience with my sister, I was like, 'I want to be able to do that for somebody. . .many somebodies.'"
Later on it came to light that Lovato wants to work in Early Development (Elementary Schools), because she loves to work with young children. This became important to her because, "As I got older, I realized how big of a difference. . .teachers that genuinely care versus teachers that were just there to teach the material [could make]." As school got harder, this difference became more evident, and she came to the conclusion that she wanted to become a teacher that much more.
Beyond being just a teacher, she wants to be the kind of teacher, "that is able to actually help students learn, no matter how hard it is, their difficulties learning, anything. I just want to be able to be a support system for a student to help them in their future."
This journey was never easy. Opportunities for becoming a teacher were not in high supply. So, Lovato had to work hard to make some. She explains that she would have to, "arrange free blocks so that I could walk over to the Elementary School, to just do work that was barely working with the students." This arrangement was not ideal, for she would spend a lot of the time just walking to the school because she did not have a car. Respectively, she would lose time to work with the students. Now, this was before internships, so programs such as PTeach did not exist within the school, and that is why she had to make opportunities up for herself.
Luckily as time went on, PTeach and other opportunities became available, and Lovato spent much of her time taking advantage of these. These courses practically added up to a whole year of college, so there is a possibility she will be able to omit a year of college. She hopes to become a teacher as soon as she can, with this chance being a great stepping stone to get there faster.
Lovato is an aspiring teacher that will one day change the life of students wherever she goes.