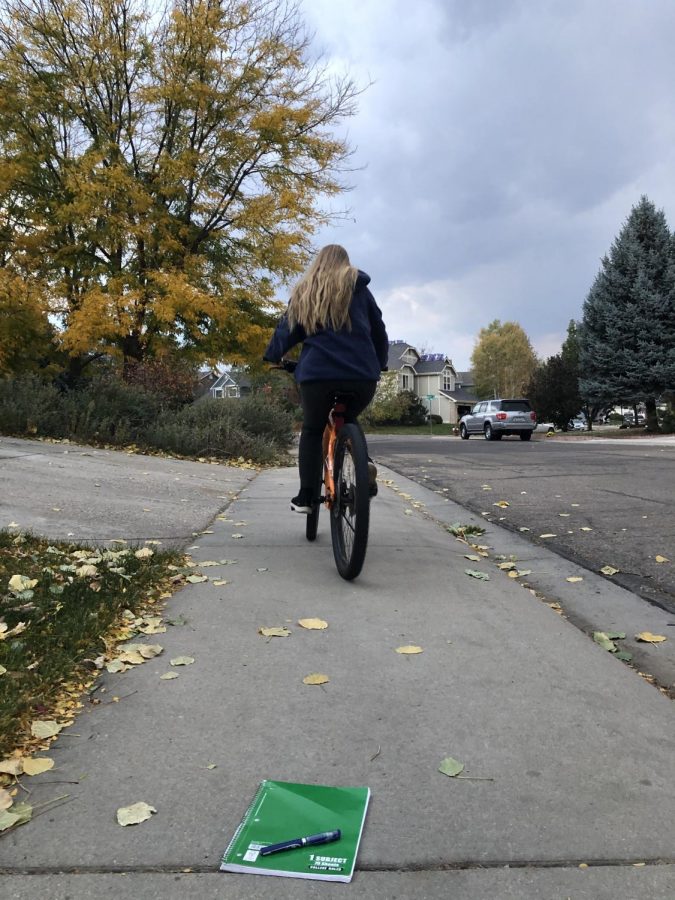 Overcoming Stress and the Feelings that Follow
The feelings of anxiety, pressure, anger, or frustration rushing in and overcoming people's thoughts and lives are varied symptoms of stress. Stress is where the body reacts to any changes requiring an adjustment or response with either physical, mental, or emotional reactions. Everyone has experienced stress in their life. That is why it is very essential for people to know techniques to reduce and manage stress to lead a happy and balanced life.
"Bad stress in our daily lives often makes people more irritable or easily frustrated. It can cause you to be fidgety and have trouble concentrating," Silver Creek High School Counselor Ms. Gerner said. "One of the most helpful things you can do to manage stress is to find coping skills that work for you when you are experiencing stress."
Stress can be an immense interference with individuals' lives, often restricting them to do their daily activities and what they love. These restrictions are often how the person is affected from their stress and how it affects them psychologically or physically.
"Stress creates mental and physical exhaustion which stops me from doing my normal daily routines," MBA candidate Ishani Shrestha stated. "When I am under stress, I am very short tempered and anxious which gets in the way of the things I have to accomplish during the day."
Controlling and reducing stress levels is a very important skill one must learn to do because it can cause harm to the body either psychologically or physically or both.
Individuals undergoing stress frequently can have an increase in blood pressure, anxiety, irritability, cause headaches, nausea, insomnia, fatigue, and even depression.
"It is very important to know how stress affects your mind and your body both physically and mentally," Shrestha said. "The constant effects of stress on a person can cause negativity in their life and interfere with who they are, their habits, their thinking process, and so on. By understanding the signs of stress and knowing how to overcome them, one can create a stable and joyful life."
Many people are different from one another; they all have similar and dissimilar preferences on various subjects. That is why–when related to stress–there are many coping skills that may work for some but not for others and it is important to find what works best for oneself.
High school student Anika Nagpal stated, "You know yourself more than anyone else does. You know exactly what you need to do to feel relaxed and relieved."
With simple and daily tasks, individuals can find ways to deal and manage with stress.
"One of the most helpful things you can do to manage stress is to find coping skills that work for you when you are experiencing stress."Counselor Ms. Gerner voiced. "Sometimes something as simple as getting organized and creating a schedule for yourself can be huge, especially when you are feeling overwhelmed with schoolwork. Engaging in physical activity, journaling, or listening to music is also really helpful. For more long-term stress management I recommend practicing mindfulness and gratitude daily. They both have the power to rewire our brains in a way that allows us to see things from a more positive perspective."
Learning how to reduce stress can lead to great benefits and accomplishments. Not being able to manage stress can negatively affect one's life so it is important to know what it is and how to manage it.
Stressed? Try one of these to alleviate stress:
Exercise
Practice gratitude
Listen to music
Go for a walk
Practice Deep Breathing Techniques
Connect with others