New Counselor at Silver Creek
Due to Ms. Ehle-Parker's departure, Silver Creek High School had an opening in the counseling office. Silver Creek will be welcoming a new member to its staff – Mr. Ernesto Flores, now the newest counselor at Silver Creek.
Ernesto Flores has empathy for all of his students and is very adaptable. He understands what students might be going through. When asked what he believed were the most important traits for counseling are he stated "I think more than anything the top important trait is empathy – understanding how your students are feeling. It's not feeling sorry for them. Empathy has some similarities to what they are feeling. Empathy plays really big into being a counselor." Mr. Flores states. He continues by saying, "The second trait I would say, is to be adaptable. Because one minute you're dealing with somebody going to college, and the next it could be somebody who is not having their best day, and feeling down."
Mr. Flores was formerly a counselor at Westminster High School for two years. He then made his decision to come work for Silver Creek. "It was more introvertedly. I took a year off from Westminster to travel. I had to find a good school district, and Silver Creek High School checked all of the boxes for where I wanted to work."
Mr. Sardinia, a fellow counselor, expressed his pleasure with how great of an addition Mr. Flores is. "Mr. Flores brings a tremendous amount of energy and enthusiasm to his work with students and to the counseling team in general. Coming to a new school in the middle of the semester isn't easy but Mr. Flores has jumped in with both feet, asks great questions, is a quick learner, and has immediately become an integral part of the Creek counseling department."
Based on the interview, it can be concluded that he truly has a terrific personality, and is very approachable. Sardinia added, "His outgoing personality makes it easy for him to connect with his students, and even though he's new, there's an endless stream of students in his office seeking his support. The fact that he's bilingual also enables him to reach out to our Spanish speaking parents and engage them in their student's education."
Without a doubt, Mr. Flores has made it clear that the number one reason he does what he does is for the students. "My favorite part is by far the students," says Flores "I like working with my administrators, and other counselors, but there is nothing like meeting with students because students brighten up my day. . . "
Mr. Flores was formerly in the US Army and worked for the Federal Government. This was until he eventually took a school counseling course, and loved it. "It took a long time for me to do it because I was in the US Army when I got out of high school, then I worked for the Federal Government . . . I started taking graduate classes, and I took a school counseling course. I fell in love with working with young adults and helping them achieve their goals."
Mr. Flores took advantage of his time being in the army, he ended up learning from his various experiences. More than anything, he learned to adapt to adversity. "I learned, more than anything, resiliency. Some days are going to be tough, you're going to be wishing you were doing something else, or being somewhere else. But you realize in the army you have to be resilient because life will throw you challenges and obstacles, and being able to bounce back is something that the army taught me; that you could overcome this if your mindset is right."
You can go and see Mr. Flores if you're struggling with anything. That includes personally, socially, academically, or with career development needs. He is the counselor for last names Mo-Sa.
View Comments (3)
About the Contributor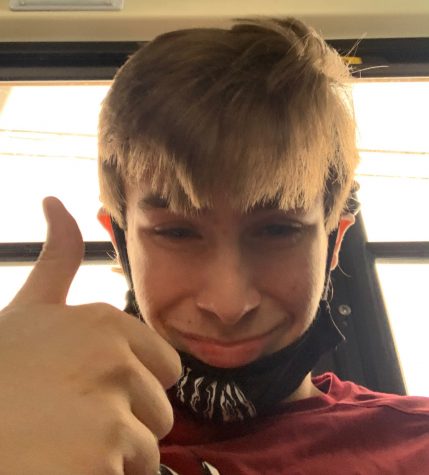 Birch Neeld, Staff Writer
Birch Neeld is a Junior at Silver Creek High School. This is his first year in Journalism. He plays on the football team, and he is excited to learn how...