Silver Creek High School Prioritizes Mental Health and Preventing Suicide within the Community
With teen suicide on the rise in America, it is more important than ever to provide the community with mental health resources and preventions. Suicide is the third leading cause of death for teens and suicide statistics continue to go up. With Suicide Prevention Month just passing, the Silver Creek High School community is working hard to make sure students are aware of what resources are available to them and the importance of getting help for their mental health.
Students at Silver Creek have several opportunities and resources for their mental health right at their fingertips, however, getting help can still feel like a challenge, due to the stigma around the topic. Silver Creek is working on educating students about suicide and creating a safe environment where students can have an open conversation about the topic of mental health.
"Be open about the importance of seeking help…it takes courage to seek help and it doesn't show weakness, it shows strength" said Silver Creek interventionist Ashlee Gerner.
Of course, the school counselors, interventionist and psychologist are all here to help with any mental health needs students might need addressed. In addition to the mentors at school, there are a number of online resources and hotlines that students can access.
In critical situations, there is no time for appointments to be scheduled. In these moments, a telephone hotline is a good resource. The National Suicide Crisis Line number is 988. This number is commonly used because it is open and available everyday all day and it is easy to remember.
Another popular resource is the Trevor Project. This is a suicide prevention hotline similar to 988, but it is geared toward teens of the LGBTQ+ community. This hotline can be used as a text line or a call line and all of the information necessary can be found on their website.
In addition to the hotlines, there are several other ways to get help. One of these resources is Imatter. Imatter is a website resource that provides six free therapy sessions. Meetings with Imatter can be scheduled online and all sessions are confidential, completed from the home, for free.
If going to an in person clinic is better for the patient , The Mental Health Partners Walk in Clinic might be a good resource for you. The clinic has multiple locations, one being right on Ken Pratt in Longmont. Anyone is able to go to this clinic and the staff can help with any of your mental health needs. A good thing about their services is they are entirely confidential.
Even if you are not having a low point in mental health yourself, it could be a low point for someone else and they might be crying for help. Some signs of depression or suicide that students can be aware of is changing speech to vague talk, change in demeanor, giving things away, saying things like 'you've been a good friend' or anything starting to slip into past tense is good to be aware of.
"If you really care about the person, they will appreciate you getting them help," Said Officer Douglas, the School Resource Officer for Silver Creek High School.
One easy way to help someone is through Safe 2 Tell. Safe 2 Tell is an anonymous hotline to send a report if someone needs help. However, Safe 2 Tell is only beneficial if the report that was given is extremely specific. The better way to get someone help is by going to a counselor or teacher and telling them directly instead of going through an app.
Silver Creek interventionist Leanne Murray reminded students that "All of our feelings need to be felt and we can get through it together."
In addition to the mental health resources that are provided, the community of Silver Creek does a great job implementing resources into the day to day. One of these is an advisory class. Silver Creek has set up their advisory class to create positive interactions with staff and students, which aid in setting up a safe environment.
Another resource Silver Creek offers is Sources of Strength. Sources of Strength is a national organization that creates a positive environment for students to talk about mental health and also how to become a positive resource for others. Silver Creek is so lucky to have a Sources of Strength club accessible to students. With suicide prevention month just passing, now is a great time to look into joining Sources of Strength and seeing how one person can make a difference.
"I wish students knew that you're not stuck in this moment forever," Murray says, "while it feels overwhelming and you might feel down, there is a light at the end of the tunnel, you will get through this."
Suicide prevention month is all about preventing suicide and reducing the stigma around mental health. When it comes to saving lives, having courage to open up and get help is so important.
Leave a Comment
About the Contributor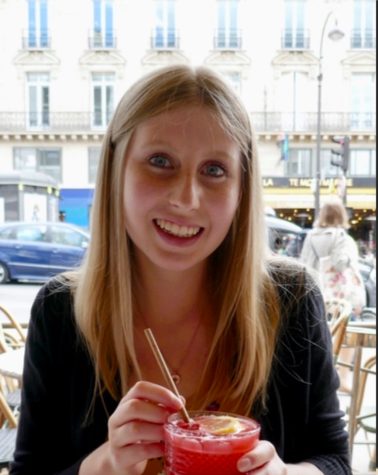 Anna Goodbee, Writer
Anna Goodbee is a sophomore at Silver Creek High School. She is so excited to take journalism for the first time. Anna wanted to take journalism because...