Supporting Student's Mental Health at Silver Creek High school
In high school, struggling with mental health can be a very common thing. Teenagers especially begin to notice their mental health to be all over the place when they reach the age of twelve and begin to get an understanding of what's going on. A lot of things can start to happen and change and it can be scary trying to figure out how you feel entering a new world of people and things.
Going into high school can bring many different challenges and difficulties for some and this can be when mental health spirals begin.
Even at younger ages, children can start to feel things like anxiety or depression but not understand what they're feeling yet and how to deal with it.
Many people don't realize getting help is always an option. In school, students can create close bonds with their favorite teachers and talk to them if they feel comfortable enough. Of course, a good option can be to talk to their parents but, some aren't as comfortable with that conversation. If a student is not okay with that, many other options can be put into place like asking friends for advice and surrounding yourself with people who make you feel better about any issues or problems happening.
Silver Creek provides safe learning spaces for students to take breaks and talk about any struggles or worries they have with a given person. All it takes is one email or simply scanning a QR code to set up a meeting with the assigned counselor.
Students tend to have a lot of mixed feelings in school. The pressure to do good, to get outstanding grades, having friends and popularity. All these aspects are what students think about when they get into school and it can be such a burden to feel this way.
At Silver Creek High School, many resources have been organized to help their students' mental health. A good thing to recognize in schools is how supported do students truly feel with the sources they've been given.
"For mental health we have sources of strength, which started off as a suicide prevention program but it's really focused on the eight pieces of the wheel which are called protective factors." says Silver Creeks counselor interventionist, Ashlee Gerner.
Garner further explains that, "this gives students a safe space to talk about what's going well and what maybe is not not going so well and connecting with those sources of strength to help them with difficult times and to help them just not feel alone."
Students are provided and given resources to make themselves feel more comfortable with talking about how they're feeling and even if it's not always a bad thing, your counselor can always just be someone to talk about anything with.
"I do feel really supported by my counselor and I know that I can go to (her) for me to talk about my problems or even just to talk about my schedule for school and other things." says Caora Burns, a sophomore at Silver Creek High School.
Another student talks about how her counselor is always there for her, and recognizes her feelings when she's going through something.
"Mrs. Mires is always there to support me so I normally feel like I have good resources to help myself if I ever need it." Ariadna Mier, a sophomore at Silver Creek.
Students can feel scared and almost like a burden to go up to a teacher or even just setting up a meeting with a counselor, but it's important to remember that everybody has struggles that they're dealing with whether they show it or not, and to remember that you're not alone.
Silver Creek provides safe spaces and opportunities for their students to have an open conversation with people they can trust and feel comfortable with.
Leave a Comment
About the Contributor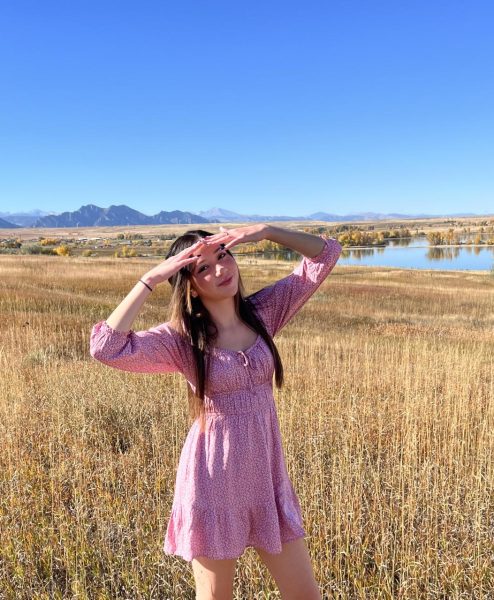 Maddie Sales, Co Editor In Chief
Maddie Sales is a senior at Silver Creek High School. She has been in journalism all four years at Silver Creek and has loved getting the opportunity to...