Bruno Mars and Anderson Paak Live Up to the Hype with "Silk Sonic"
On Friday, March 5th 2021, musicians Anderson Paak and Bruno Mars released a new single named, "Leave the Door Open" which is the first music released from their anticipated collaboration album. Silk Sonic is the latest name for the new band consisting of Anderson Paak and Bruno Mars which promises to bring a combination of the already incredibly talented musicians into one sound.
Anderson Paak being the lesser-known artist of the duo with only 2.2 million followers on Instagram compared to Bruno's 22.6 million followers, has quietly cultivated an award-winning and widely praised career. Anderson has released five studio albums and won four Grammys while being nominated for three others with his unorthodox mix of jazz, funk, and hip hop to create a classic old-school sound with modern influence.
Bruno Mars is the superstar and household name in the band having nine top ten billboard hits with five of them reaching the number one spot. He has released three studio albums with the album doo-wops and hooligans releasing in 2010 making him one of the most dominant and popular artists in the last decade. His unique pop style welding jazz, funk, and pop into one coherent piece has cemented him as one of the most well-known and recognized artists of the modern era.
With Bruno Mars and Anderson Paak's new single "Leave the Door Open" they present a seamless blend of their individual talents into a song that is groovy, funky and sensual at the same time. Anderson Paak performs the first two verses as well as playing the drums with Bruno Mars serving as the standout hook lead vocalist and ending the song with the crescendo third verse. The piano, drums, and other instruments lending to a live band aesthetic paired with the low production gives the song the sound and feel of a local band playing at a bar. There is a strong RnB rhythm and presence that gives the otherwise jazzy song a slow and sensual sound both familiar and unique to the respective artists.
This song marks the presence and coming of Anderson Paak and Bruno Mars's collaboration album under the joint name, "Silk Sonic" which was announced on February 25th. Anderson Paak's Last album, Ventura was released in 2019, and Bruno Mars' last album, "24k magic" was released in 2016 and their fans have been itching for new music. This paired with their musical ability and performance on their latest single suggests that in the next couple of years Anderson Paak and Bruno Mars should be expected to dominate the worldwide music scene.
Overall, Silk Sonic, which since their announcement has been held to sky-high expectations, was able to live up to the hype and beyond in the eyes of many critics.
Leave a Comment
About the Contributor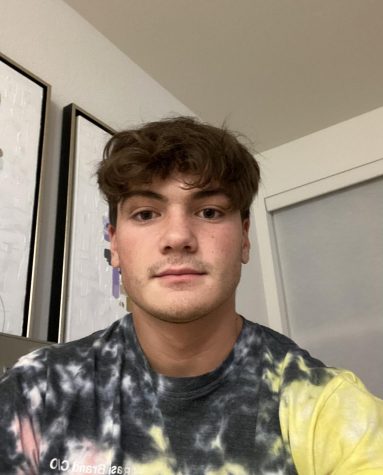 Rodrigo Ordonez-Enriquez, Staff writer
Rodrigo Ordóñez-Enríquez is a Junior at Silver Creek High School. This is his first year taking the Journalism class and participating in the newspaper....