Volleyball Update
The Silver Creek Varsity team prepares for their second road game against the Windsor Wizards on March 25th with a pre-game talk with head coach Mr. Miller.
In the last year people have seen how the Coronavirus pandemic has left very few aspects of life untouched and high school sports are far from an exception to this list. As a result of the pandemic long months of quarantining and mandates caused many sports including volleyball to be cancelled and unable to have any player contact. That was until March 8th 2020, when many spring sports teams were able to have their first practices and activities as a team.
Players and coaches from the Silver Creek Volleyball team were ecstatic to hear that the season had been approved by Colorado High School Sports Association (CHSSA) despite the mounting pressure against contact sports. On Monday March 8th, the Silver Creek High School Girls volleyball team hosted their first practice in the school gym since the COVID-19 pandemic struck the world last spring. Stella Starck, a junior from the girls volleyball team said she is, "super excited for the volleyball season and I'm so glad we were able to play this year rather than skipping the 2020-2021 season like some thought they might have had to".
Even though the season was approved to start, not all has been back to normal for the team and there will be far from smooth sailing in the future. The team had no pre-season to begin with which means that players and coaches were not able to see and practice with each other until the start of season.
Megan Sotiroff, a junior from the team explained that, "the lack of pre-season will affect the team drastically because of the lack of training to prepare for the season. Most girls that are planning to play volleyball this year probably aren't going to train on their own." The lack of a pre-season also prevents coaches from being able to scout their team and determine what the teams will look like heading into the season which is essential for quick and effective try-outs.
Another unexpected issue that was faced by the team this year involves players who participate in club volleyball as well as high school volleyball. In normal years, club and high school volleyball coincide smoothly as high school volleyball encompasses the fall while club is during the spring and summer. This allows players to play club, attend tournaments and go to scouting events in the spring and summer, while also being able to play with their school in the fall. However, this year many volleyball players face a dilemma as to whether they should play high school volleyball with their school or focus on their club team. Many players who have chosen to play for their school will also risk being unable to play in scouting events or tournaments where they gain exposure and attention from college scouts as these events will start at the second half of the teams season this year.
According to CHSSA's plans for the season, the regular season will only be a maximum of 7 weeks long with 14 games being played during this time. Regionals will then be on May 1st 2021, where 8 teams will then move on to state the next week.
Besides a shortened season the team will be hit with a barrage of rules and regulations to prevent the spread of COVID-19 as a result of the sport. The most notable rules include that the team and coaches must wear face coverings at all times including while playing a game. There is also a limited number of players that can attend a game as while 6 are playing there can only be 12 bench players.
These rules aimed at helping the players and coaches be protected from contracting COVID-19, are necessary to the completion of the season. The players on the team are not happy with the addition of these rules but they recognize that without them there would be no season at all.
Overall the start of this year's season of high school volleyball has come as a breath of fresh air for many people who have been unable to play or watch what they love for over a year. The players are ecstatic to be back in gyms around the state and parents and coaches are anxious to return to the sport they love.
Leave a Comment
About the Contributor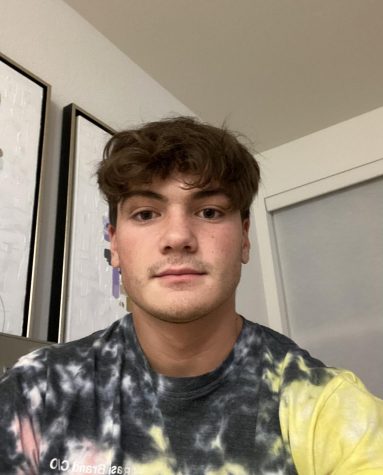 Rodrigo Ordonez-Enriquez, Staff writer
Rodrigo Ordóñez-Enríquez is a Junior at Silver Creek High School. This is his first year taking the Journalism class and participating in the newspaper....