Silver Creek Cheer Ready to Take on the Season
Silver Creek High School's Varsity Cheerleading team has changed over the past year, they have experienced a hard time with having to reconfigure routines and figure out many other things that go into a season of cheering.
In the season 2021-2022, Silver Creek's Cheerleading team has gone through many changes and hardships. Last year, COVID took a toll on the number of competitions and practices the team was able to attend. Now they are having to catch up to prepare for their competitions. They have also dealt with the loss of members, resulting in a fairly small team.
Cheer is a team sport. Losing members especially after the start of a season has an effect on the team and many of the aspects of the team. In cheerleading, you have to have a choreographer come to choreograph a unique routine for your competition or game days. Everybody in the routine has a specific spot, and once the routine is made, it is hard to change. Losing a team member can be hard after the routine is already choreographed.
Coach Taylor Austin is the head coach of Silver Creek High School's cheerleading team. Austin has been coaching for a total of 7 years, 6 of them being at Silver Creek.
Austin stated, "last season because of COVID there were a lot of setbacks and we weren't able to move forward with the season normally, and this year I feel like people are more excited to get back to a normal season and get back to doing things we weren't able to do last year." Austin and her team are back this year and ready to have a productive season with what they have.
Senior Captain Bridget Hauger stated, "of course it's hard to lose people and still go out and compete but we'll work hard with what we've got." Hauger is confident that her team will still be able to give it their all and more. Many teams have to deal with things that could set them back, but Hauger believes her team will not see these changes as a setback, and instead as more of an opportunity.
Haley Weeks is a varsity cheerleader and has been cheering with the school for two years. She believes in her team and their strengths. Weeks took a year off last year due to COVID but has come back ready to win.
Weeks stated, "I feel like losing members has made it hard because we had to redo our routine," Weeks also explained, "it has also made us more bonded because we realized that the team is fun and that everyone matters and everyone plays their own role." Haley has explained that even though the loss of these members has been hard and taken a toll on the team, she feels it has brought them closer as a team.
Silver Creek's cheerleading team is ready to take on the challenges that they are facing, the changes that have been made, and are ready to go out and make it a good season. They are enthusiastic and optimistic about what this season could look like for the program.
Leave a Comment
About the Contributor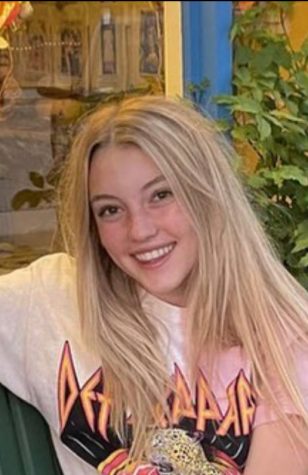 Mia Ballingham, Staff Writer
This is Mia Ballingham and she is a sophomore at Silver Creek High School. Mia wants to be a sideline reporter for ESPN or other sports organizations....