Rivalry Football Game Against Longmont High School
Cross town rivals, the Longmont Trojans and the Silver Creek High School Raptors, have been going head to head at football for more than 20 years. On Thursday September 23, 2021, once more the Raptors and Trojans went head to head at Everly Montgomery field in a "shoot out," as Silver Creek three year varsity starter, senior, and team captain Eli Hubert said.
Tensions were high for the entirety of the game. The score was back and forth for the majority of the first half, until Trojans took the lead right before the end of the first half; resulting in the score 27-38 Trojans, at halftime, and 33-45 Trojans as the final score.
Both teams came with confidence and a ready to win mindset. "Going into each game I always have the belief that we will win the game, we have a lot of really good weapons and I feel very confident in our abilities." Said Keegan Patterson, Senior, team captain, and quarterback for the Longmont Trojans. "I think that we have the best offense in the state when we are locked in."
Hubert kept the same energy, and was confident in Silver Creek's abilities to pull through a win. "I thought we were gonna win by a lot, specifically after we scored the first touchdown," Hubert says.
Childhood friends, Hubert and Patterson, both individually complimented each other's abilities. "We definitely understood that Eli would be a big factor in the success of Silver Creek and that he is a very dynamic player all around." Patterson says.
The praise surrounding this friendship continued. "Keegan Patterson is their engine." Hubert says. "He makes their team run very smoothly, he's a strong player on their team, kind of like the glue, because he's the captain and quarterback."
Taking the rivalry off the field, the Silver Creek and Longmont student sections were having a rivalry of their own. Silver Creek students Alexander Frio, Jackson Gallagher, and Hannah Deibert crossed over to the Longmont student section and "got barked at," as senior Jackson Gallagher said. Silver Creek students experienced booing, barking, and even hissing following the game. "Go back to your own side," Longmont Trojan student Brendan Barcewski said to a wandering fan.
Gallagher led halftime shenanigans including kiss cam, rollercoaster, and parting of the student section to rile up Silver Creek students in preparation for the second half. "Kiss cam was good, I got a lot of kids to kiss." Gallagher says. Gallagher used a homemade poster to encourage Silver Creek students to kiss. This fun game resulted in a lot of laughter and engagement from students, as Gallagher became a "matchmaker."
The cheering for both schools' student section added to the energy of the game and "was very supportive, it hyped the team up a lot," Hubert states. Silver Creek students came with high energy and wearing their best white outfits, as the theme of this game was a white out.
The week leading up to this game varied heavily between both schools. The so-called hype at Longmont before this upcoming game ". . .was great, definitely a lot of energy with everyone throughout the halls and a lot of excitement from everyone, from the students to the staff, and it would be super cool to have everyone asking about the game," Patterson states.
The hype surrounding Silver Creek was lesser than that of the Longmont Trojans. "There could have been banners posted or more announcements, or even a pep rally, since it is our biggest game of the season" As Hubert says. Around the Silver Creek halls, there were no banners or flyers posted to try and gain a crowd for this important rivalry game. Many students appeared oblivious to this game, and the rivalry surrounding it.
Leave a Comment
About the Contributor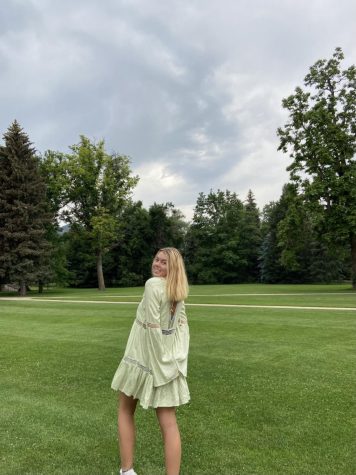 Cecilia Adams, Staff Writer
This is Cecilia Adams. She is a 12th grade student at Silver Creek. She is taking journalism to become a better writer, and to be able to write from different...