Softball's Comeback Season
Softball Rewriting History One Pitch at a Time
By Ashley Gaccetta
As Silver Creek Softball is nearing the end of their 2021 season, the need to win for a chance at postseason is becoming visible. The team has a 9-11 record to start the season and needs to pull together one more win to make their postseason dreams come true.
In Silver Creek Softball history, the team has been to state 11 times in a row and have won 6 conference championships. The senior class, not including this season, is 59-12 with three state appearances and two conference titles. A winning culture has dominated the program and many ask "what happened?"
Sydney Casas, second basemen, is a part of the rich senior class postseason streak and is very enthusiastic about keeping the streak alive. Casas said, "I want this team to be known for our grit to continue to get up and fight even when we are down at times… We do have some very tough teams coming up but I think that we can keep right with them." Casas' enthusiasm about the team and the end of the season, is a contagious emotion shared by all.
With Creek finishing out their season playing Erie and Holy Family, it comes into question whether or not it can be done. Silver Creek is currently ranked 33 in Raw Power Index (RPI) rankings and needs to be above 32 to get into regionals. One more win is all that is needed to boost the team's RPI to make that regional appearance to keep the streak alive.
Isabelle Martinez, starting shortstop for the softball team, is working hard to boost her team's confidence and pull out another win to make their postseason dreams come true. Martinez is leading the team in batting average and is tied for most runs batted in (tied with Ashley Gaccetta). Martinez said, "Honestly we just need to go out there and play with grit. I believe we have the motivation, we have the athletic capability of winning State and going to Regionals and all that. We are the underdogs, but I believe we can do it."
Grit is the word Silver Creek Softball has coined as their own this season. As they push through adversity and overcome the losses, they turn to this word to help motivate them. It takes grit to be the underdogs and come up with some upset losses against other schools, but the girls are ready and pushing forward into their final week.
Becky Gaccetta, the parent representative for softball for the last 4 years, knows that this season has been different than in years past. It is hard for Gaccetta to see the team's struggles after seeing the most dominant teams in school history move through this school. In an interview Friday, parent rep Gaccetta said, "I definitely think there is a chance to go to State. It would definitely take some hard work and determination, but I think it can be done."
Similar sentiments are shared by all; coaches, players, parents and fans have all seen the capability of the 2021 team, and know the potential they possess. Never seeing a team start with a losing record like this, everyone's on their toes waiting to see how the season will end. Rewriting the history of commonly being the top team in the league, to now being underdogs working through adversity to make it back to the top, Silver Creek softball hopes to show their grittiness and keep their postseason hopes alive.
Needing one more win to make it to regionals, the girls are locked in and focused on working towards an upset to lock into postseason. Will this 2021 team keep the postseason streak alive?
Leave a Comment
About the Contributor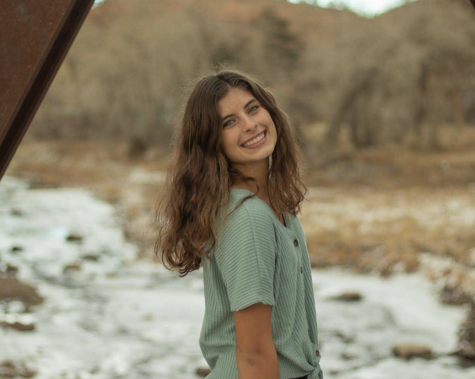 Ashley Gaccetta, Staff Writer
Ashley Gaccetta is a senior at Silver Creek High School. This will be her first year in journalism. She enjoys softball, basketball, writing, and working...