Compost in the Cafeteria
More than 30% of the US food supply is wasted. This can be solved with the idea of composting. Compost is where an individual can put the remains of food so that it can be recycled into and used in soil. Silver Creek High School is going to be the first "Green Star" school in the district. 
Ecocycle is the program that the school is using to make this possible. There are many benefits of composting including reducing waste, reducing water use, creating healthier soils and food, stopping the release of methane, etc. In EcoCycle's "Zero Waste" 2019-2020 pamphlet it says, "A 5% increase in organic material will quadruple soils water holding capacity making it so that we don't have to use as much water."
Aluminum cans are able to be infinitely recycled. The school's lunches use aluminum cans for some of their drinks so the school could make a big change by composting these. Silver Creek also serves some of their food on certified compostable trays and bowls that are able to be composted, helping our landfills become less full. Silver Creek High School becoming the first Green Star school in the district is important because we are able to play a part in the bettering of our earth. 
One of the school's first steps in becoming part of this change is bringing compost bins into the common eating areas. The idea of bringing these bins has started in Silver Creek's environmental club. In an interview with Rakhi Kataria, who is the president of the environmental club and a senior at Silver Creek High School, she stated, "In the hallways sometimes recycling is on one side while trash is on the other so people usually go for convenience, which is understandable. So we want to have all of the bins next to each other."
The Environmental Club is planning on bringing awareness to this subject by putting out videos and posters so that the students are more aware of what to do with their waste and how to properly dispose of it. The club recently came out with a video explaining how they will be going about this problem. In this video they did a little experiment called a "waste audit" where they sifted through the school's trash to see what could have been saved with compost or recycling, and what was actually trash. They recognized that there were many things going into waste that shouldn't have been. 
The club noticed that there was a large amount of food waste and even things that could be recycled with just a couple more steps like taking the fruit out of a container and putting the fruit in the compost and the container in the recycling. In the video they mentioned that even things like our paper towels in the bathrooms and the lunch boats we eat out of are compostable. They also mentioned that plastic in the bins would contaminate the bins so we have to make sure to not put plastic or things that aren't supposed to be composted into the bins. 
The kitchen staff at Silver Creek has had training about the compost and how it will all work. While talking with Teri Zaynor who is one of the head kitchen staff at the school she said, "They will hang up posters of what items go in what bin to make sure the kids are putting things in the right bin." Zaynor thinks that it would be hard and she's not sure if the kids will listen to the posters or just put their waste wherever is easiest. Zaynor also explained, "if we don't have the kids help it's not going to work."
The students will have to play a big role in this new idea. They will have to be informed, and learn about the right way to dispose of certain things. The staff can try and help as much as possible but they can't do it all on their own. 
The custodial staff at Silver Creek first handedly see a lot of food being wasted when cleaning the cafeteria and when kids are throwing away their scraps. In an interview with Ismael Granados the head custodian at Silver Creek stated, "if we have a lot of bins it will be too much to keep track of, but 1 or 2 is a good start." Granados thinks that there is a lot of waste right now and that about 25% of our bins at the moment are full of things that could be composted.                    
This new system will take some time and getting used to, to become fully in use at our school. With the students and staff all working together, we can hopefully make a change in the amount of waste produced at least within our community. 
View Comments (2)
About the Contributor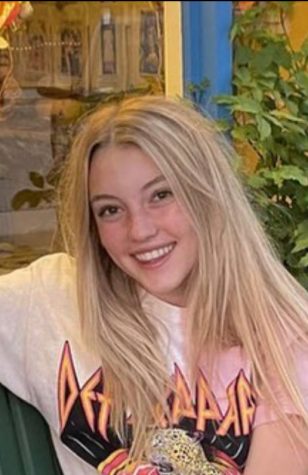 Mia Ballingham, Staff Writer
This is Mia Ballingham and she is a sophomore at Silver Creek High School. Mia wants to be a sideline reporter for ESPN or other sports organizations....