Changes for Anderson Farms in the Middle of a Pandemic
It's the start of the spooky season and everyone is eager to get back to normal Halloween festivities, especially getting back to Anderson Farms. With COVID 19 restrictions being lifted, the farm is starting to see normal life instill back into the place everyone loves.
Anderson Farms is a family run business that began in the early 1900s. The fun family festivities started as a small pumpkin patch in 1997, and has been growing since. Activities now include a zombie paintball hayride, corn maze, rental campfire pits, and the most popular event Terror in the Corn. Anderson Farms is a hub for all ages as it has activities that satisfy everyone.
Last year with COVID the farm had to take a lot of precautions to avoid being a COVID hotspot. Actions include hand sanitizing stations everywhere, and social distance guidelines were easy for the farm to accomplish. However, the farm had to limit ticket sales as a part of precautions to keep them open. Operations Manager, Rachelle Wegele stated, "The maximum number allowed did not take into account the size of a venue so. . . This meant we could only allow about 20% of our capacity into the farm at a time. Many of our long-time loyal guests were unable to get a ticket to get in. It was disappointing for many."
Now that all precautions have been lifted, Anderson Farms is seeing a surplus in activity. Wegele stated, "We used to be able to predict approximate crowd sizes each week, but this year we are seeing an increase in attendance. It caught us a little by surprise, so on October 10th, we decided we needed to go back to limiting the number of tickets available each day. Without these limits, it was getting too crowded and it was less enjoyable for guests and staff." With there being a nationwide staff shortage due to COVID, the farm made it a goal to keep their 10 full time year-round employees. Staff are also thankful for the good weather, as they haven't had to cancel a day yet.
Staffing was also a major concern for Anderson Farms throughout the pandemic. They had many sit out due to family and wanting to stay healthy and away from the virus. Devon Larson, junior at Silver Creek High School and current employee at Anderson Farms stated, "What I've heard was last year they barely broke even to stay open so it was nerve racking for them. Yeah it's nice [working there] to meet new people and I like the people I work with."
Anderson Farms is excited to see everyone back, and even has some new events they have been introducing. The farm is thankful for the people who have helped them get through COVID, and is excited to see what the future holds with less COVID restrictions.
Leave a Comment
About the Contributor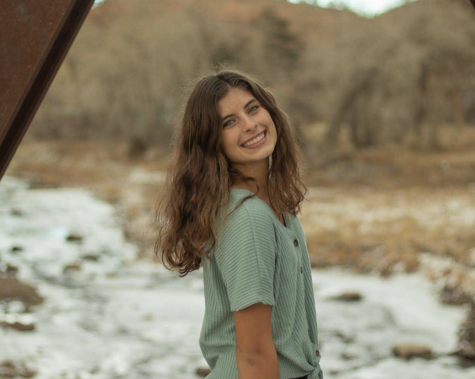 Ashley Gaccetta, Staff Writer
Ashley Gaccetta is a senior at Silver Creek High School. This will be her first year in journalism. She enjoys softball, basketball, writing, and working...