Silver Creek College Sports Commits
For most high school athletes, playing sports in college is a dream that only some pursue. Three current Silver Creek student-athletes have taken steps towards playing their designated sports at the collegiate level.
Hayden Huber and Max Warn are both seniors who have verbally committed and will be signing their official letter of intents at the end of November. Huber, a beach volleyball player, committed to Texas Christian University (TCU) last year. Max Warn, another senior and lacrosse player, recently committed to Ithaca College in New York. Outside of the senior class Allie Hartman, a junior, also recently verbally committed to Michigan University to play lacrosse.
Huber started her volleyball career in an indoor recreational league at age eight, which didn't last long. Huber took a brief hiatus from volleyball, playing three years of basketball and one year of club basketball before returning to the court.
From there she continued to play club volleyball at The Diff Volleyball Club and Norco (northern Colorado) Volleyball Club and even played for the Silver Creek varsity volleyball team her junior year before deciding to focus on beach volleyball.
Beach volleyball has just recently started growing in popularity at the collegiate level. Currently, only a combined total of 90 colleges across the nation offer beach volleyball at the NCAA Division I, Division II, and Division III levels as well as NAIA (National Association of Intercollegiate Athletics) and CCCAA (California Community College Athletic Association).
Before committing Huber attended HP (high performance) programs and even participated for the US Youth National Team and then the National Team which was made up of the country's twelve best beach volleyball players.
When It came to starting her recruiting process, Huber sent out videos of her playing to colleges at first as a joke. From there everything happened fast, as schools started responding.
"I started getting feedback, it was so weird, schools like Stanford and all these colleges were reaching out to me" Huber saw interest from several Division I schools, for example, Grand Canyon University (GCU) and the University of Southern California (USC), but ultimately decided that TCU was the place for her.
"After taking my official visits, what stuck out to me was how inclusive the program is" she went on to say "I like how they work together as a team and the overall dynamic of the team". Outside of athletics, TCU offers a real estate program which is what Huber is planning on pursuing during and after college.
Due to most of the St. Vrain Valley Schools not having a boy's or women's lacrosse team, athletes from these schools (including Silver Creek) have to play for other schools that provide the sport. For Warn, he chose to play lacrosse for Erie High School who appeared in the 4A state semifinals last year. Warn also earned first-team all-state recognition last year during his junior season. Last month Warn announced his commitment to play lacrosse at Ithaca College in New York after graduating next year.
Junior, Allie Hartman is the only junior currently committed to a college. Last month, Hartman announced her commitment to play lacrosse in the Big Ten at Michigan which is a Division I school. Hartman is known throughout the school as a terrific athlete, playing varsity softball and basketball on top of lacrosse.
When it came to deciding which sport to pursue in college Hartman felt that lacrosse was the best option for her as it came the most natural to her, "Sometimes my other sports feel like a grind. I've never felt that way about lacrosse, and I love every moment I get to play, whether it's in practice or in games."
She has been playing lacrosse since 8th grade and is currently playing through the Fairview women's lacrosse team. Since Hartman is a junior, college coaches were unable to contact her until September 1st of this year, this made it so that over the summer she didn't know exactly what schools were interested in her until that deadline hit.
Big Division I schools were interested in recruiting Hartman like Boston University, CU, Duke, etc. but after taking her official visits Michigan came out on top. "The Michigan coaches emphasized hard work and toughness over anything else.", as she was going through the recruiting process Hartman wanted a school that wanted her as a person not only as an athlete, and that is exactly what Michigan had to offer that other schools didn't.
Now that Hartman is committed and knows where she will be attending college in a year and a half, she will be focusing on enjoying her highschool experience and not worrying too much about taking difficult classes to raise her GPA.
These student athletes are just a few examples of the academic and athletic excellence that Silver Creek has shown in the past, present, and in the future.
`
View Comments (6)
About the Contributor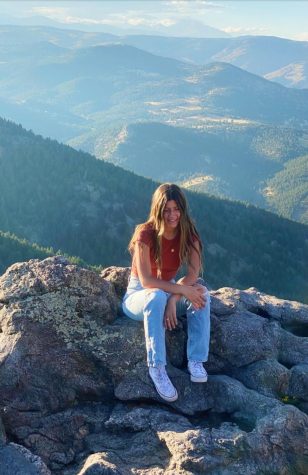 Hannah Williamson, Staff Writer
Hannah is a senior at Silver Creek High School and this will be her first year in the journalism program. Looking beyond high school Hannah is considering...