Silver Creek Seniors Night
After a long and grueling four years of marching band, Silver Creek seniors finally said goodbye.
On October 14th, Silver Creek High School celebrated their seniors during halftime at Everly Montgomery Field. As the football game and show season for marching band ended, the seniors walked the field to be recognized for their achievements in these last four years, and announce their future plans for after high school, all while their family walked by their side.
After a couple strange years with the effects that COVID had on the band, this past season was a fresh new season for the band, and an even more special one than before.
"This season was great, there was a ton of energy because everyone was so excited to be back and do things that were normal again," said Bill Legg, the band director. "There was this added amazing incentive for everybody to focus on and do everything for each other, in a way that hadn't been as prevalent, no one person in the group or in the band felt like they were a more important cog in the wheel… Everyone had such a valuable role to play for each other, and that was awesome," noted Legg.
For the seniors this was an exciting and new experience. After being apart from everyone for so long, they felt especially grateful to be reunited with the band and finish off the season strong.
"This season really brought back to me what the band was about … the love of music through a community," said Andrew Patil, a drum major for the Silver Creek Marching Band. "…and while it's sad, it was the end of a century, not an era," Patil described.
Not only have these seniors dedicated their time to the band and persevered through COVID, but they have also made a lasting impression on it's underclassmen and all who worked with them this last season.
"They made this a really fun environment … Legg was talking about how this year's band felt like family, and it seems like we've all made these close relationships with each other, and the seniors were a part of building all of those relationships," explained Sam Atherton-Wood, a junior at Silver Creek, and a trumpeter in the Silver Creek Marching Band.
These seniors helped the underclassmen and persevered through these last four seasons, something that took up so much of their time and really pushed them to maintain involvement.
"Band is a hard thing to stay in, it takes up a lot of time … at a young age they've found out that they love these people, I love this community and I love this activity, and that's what I'm going to do, and that's very special," Legg explained.
These seniors have stayed with the band despite all the hardships of long practices, late night events, and the time commitment they signed up for, so when the band surprised them at the stand with balloons saying "WE LOVE OUR SENIORS," it was a heartfelt moment for everyone.
"It felt very special. No one was expecting it, and we've been with the band for four years, so being recognized for building the band was special and it made us all very happy," Patil described.
While senior night was a night full of excitement and fun, it was also a moment for everyone to reflect on the future, and for the underclassmen to say goodbye to their friends and family.
"It was bittersweet for them, but it was also really bittersweet for everybody. For all the juniors and people who had been in the band with them, we were seeing these people move on with their lives knowing that they won't be back, but hopefully they will," Atherton-Wood described. "But it meant we could celebrate them and what they accomplished," Atherton-Wood added.
This season was a special one, full of love for the community and new connections that these seniors have formed with everyone involved. As the seniors are making their transitions to a life after high school, the juniors are preparing to live up to their legacy, and the class of 2022 will be missed dearly.
View Comments (3)
About the Contributor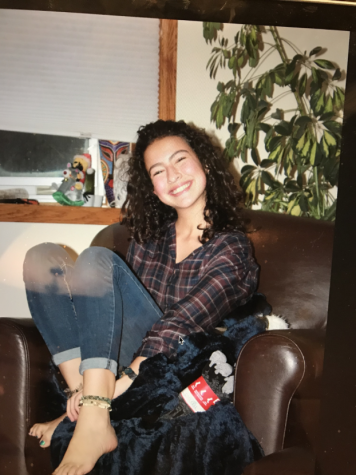 Sashiana Amsbaugh-Murrieta, Staff Writer
Sashiana Amsbaugh-Murrieta, is a senior at Silver Creek High School. She's taking journalism to gain more experience in non conventional essay writing....