Transition from Fall to Winter Sports
As Silver Creek transitions from fall to winter, the atmosphere for Silver Creek sports is changing. Although the transition can be exciting for Silver Creek, it also comes with stress. Students still have to deal with the workload that comes from school on top of performing their sport at a high level. It is not just the students that deal with these struggles, the teachers and coaches also have to deal with similar stressors that come from the transition.
At Silver Creek High School, playing a varsity sport can take a toll on someone's mental health. Eligibility requirements also may provide more stress for the students because school always comes first. Students who may be behind on work in certain classes might not be eligible to play or participate that well. This can hurt not only the student, but also the team especially if the team is missing a crucial player.
Eli Hubert, Silver Creek's star football and basketball player says that the stresses from the football season also carry over to the basketball season. "It's still three hours of practice everyday, which takes away from homework time and time to rest," Hubert said.
Students who are in extracurricular activities may be feeling even more pressure than those students who play sports. Katie Bogdonova, a junior at Silver Creek, is going to be starting her first year of swimming on November 15th. On top of swimming coming up in the next few weeks, she is also in Longmont youth council, environmental club, senate, and SCLA. "I will be much more stressed out with my extracurriculars like environmental club and youth council." Bogdonova said. "In order for me to stay organized I will create lists of my work so I know exactly what to do."
Students aren't the only ones who are feeling the pressure of the upcoming sports. Teachers who are coaches also feel the pressure. Grading is a big part of a teacher's job that takes up a lot of time that they might not have when they are coaching. Also some teachers might have to leave school early sometimes, which means they have to write sub plans which can differ each class period.
Bob Banning, the head coach of the Silver Creek basketball team and former teacher of 37 years, provides a great perspective as a coach and a teacher. He explained how the energy changes in the school from fall to winter sports as football ends. "I think everyone, including teachers, have to go for that emotional boost." Banning said. Banning continued to explain how everyone needs time off in order to prepare for the transition.
Stress factors for everyone may be running even higher this year because of the pandemic. Teachers, coaches, and students spent over a year at home in what was a very unusual year. Now that we are back into normal school, the transition might be a shock for some people since it has been so long. This was one of the points that Coach Banning touched on. "Because of the pandemic, any stress that people felt before is naturally higher as we get closer to the season." Banning said.
View Comments (4)
About the Contributor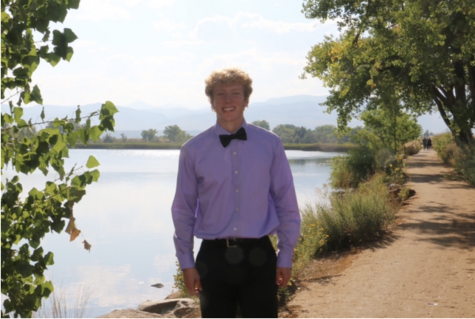 Nick Roaderick, Staff Writer
Nick Roaderick is a junior this year at Silver Creek high school. He took journalism because he wants to be able to write about events that he has interest...