From NBA Superstar to Music Producer, "Kawhi Leonard Presents: Culture Jam"
From getting monster jams to producing jams. He wins on and off the court. He is a man of many talents. NBA superstar and NBA Champion, Kawhi Leonard of the Los Angeles Clippers, didn't let the ACL tear he suffered from game four of the Conference Semifinals stop him from continuing his legacy. Kawhi's album, Culture Jam, which he was an executive producer on, just dropped on Friday, October 22nd.
Culture Jam, produced by Virgin Music, features seven tracks and is about 20 minutes long. It includes a long list of various artists such as; YoungBoy Never Broke Again, Rod Wave, Gunna, Lil Uzi Vert, A Boogie Wit da Hoodie, Capela Grey, Stefflon Don, Ty Dolla $ign, Wale, Yung Bleu, NLE Choppa. It is undoubtedly impressive, considering some of these names are currently the biggest in the rap industry.
The album starts out strong with the track, "Everything Different," featuring YoungBoy Never Broke Again and Rod Wave. Right off the bat, the passionate vocal performances stick out. Fans of YoungBoy and Rod Wave will enjoy this track. The transition from YoungBoy's to Rod Wave verse is smooth and includes heartfelt lyrics: "And it be too much on my mind / I don't even know where I should start / I tell 'em / I'll be fine / but deep inside / I've been scarred."
One of the other best tracks on the album is "Everywhere You Go," featuring Yung Bleu and NLE Choppa. These two artists have impressive vocal performances, and the songs could be relatable to those who have experienced fake friends.
After the first track, the album begins to go a bit downhill. Although there are no tracks that really jump out as bad, there is still a noticeable drop off from the introduction track.
One of the popular critiques of the album is that the music does not incorporate basketball. Kawhi mentioned that the album is important to him because he is merging basketball and music together. However, there seems to be no references to basketball in the music. Considering Kawhi is one of the best players to ever pick up a basketball, it is quite disappointing that there is no connection to basketball. Especially considering that the album cover includes Kawhi Leonard and a basketball.
Aside from the opening track, and a couple others, there are not a lot of bright spots on the album. It is a bit dull due to not only the lack of variation, but also it is not very unique. Considering this is Kawhi's first time working on something like this, it is certainly impressive. Unfortunately, it will be a few months before Kawhi can continue winning in the NBA, but he certainly has made the most of his time during his offseason.
Leave a Comment
About the Contributor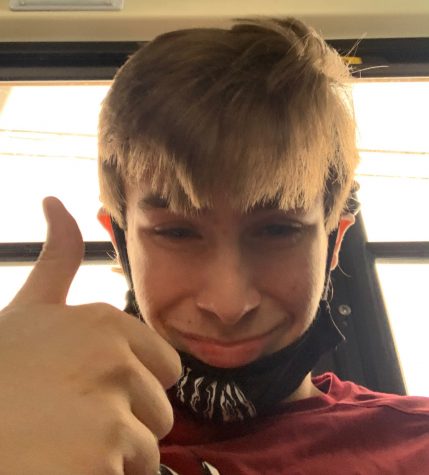 Birch Neeld, Staff Writer
Birch Neeld is a Junior at Silver Creek High School. This is his first year in Journalism. He plays on the football team, and he is excited to learn how...