Broncos Superstar Pass Rusher Von Miller Traded to Rams
After an unforgettable decade, Von Miller's time in Denver is officially over. The Denver Broncos traded the superstar pass rusher in a blockbuster deal to the Los Angeles Rams in return for two picks – a second and third round pick in the upcoming 2022 NFL Draft.
This move was very unexpected considering that Von Miller had been on the team since being drafted in 2011. He had been the best player on the team for quite some time. However, it seems as if the Broncos are heading towards a rebuild, as they have not been successful the past couple of years. Denver was just trying to get some type of value for Miller, because they knew he was not in their long term plans.
Despite already being a Super Bowl favorite eight weeks through the season, the Rams (7-1) truly went all in to get Miller. They believe that this is their year. During the offseason they made a huge deal – giving up two first round picks and Jared Goff to acquire Matthew Stafford. That trade has already turned out terrific for them, as Stafford is certainly in the MVP conversation thus far. On the other hand, if they don't win a Super Bowl, the Rams have given up a lot of their future draft picks to get star players. They traded their first, second, third, and fourth round picks in the upcoming 2022 NFL Draft.
The Rams defense is looking truly terrifying for opponents. "The Rams are going to be overpowered now," an anonymous student stated. He continued by saying, "Aaron Donald and Von Miller will be unblockable." Aaron Donald has established himself as the best defensive player in the league, being a three time Defensive Player of the Year. With both Donald and Miller rushing the passer, quarterbacks are not looking forward to playing the Rams. The Rams don't only have good pass rushers, their whole defense is very talented. The secondary is headlined by Jalen Ramsey, who most believe is currently the best cornerback in the league.
Some fans believe that Von Miller is not the player he once was. Which may be true; however, he is still one of the best edge players in the league. Another anonymous student made a strong case for Miller, "People think that Von isn't very good anymore. The only reason they think that is because he has been injured, otherwise he would still be producing as he always has." Miller missed the entire 2020 season with a tendon injury. Coming back from his injury in 2021, he has still been able to produce results at a high level. He has one of the highest pressure rates in the league so far, and has been getting double teamed often.
However, in Los Angeles, Miller will be in an easier position because they can not double team Miller while also having to worry about Aaron Donald. When Miller was asked about the trade, he said "It's starting to feel real good. You look at all the talent that we have. I went to sleep 4-4 and woke up 7-1," It is a big change of scenery for Miller, and he is now in a terrific situation. Miller has been one of the best players in the NFL throughout his career. He has racked up 110 sacks in his career, and was one of the only defensive players to ever win the Super Bowl MVP award in 2015.
As for the Broncos, they are trying to acquire young talent that can make them better in the future, even if that means giving up valuable veterans. "It's a new era for the Broncos now." A lifelong Broncos fan stated, "It is going to be hard to get back to the playoffs without getting a solid quarterback". It's no secret that the Broncos have been looking for a franchise quarterback ever since Peyton Manning retired following the Super Bowl win for Denver in 2015. They hoped that Drew Lock would turn it around, however, he became a backup after they signed Teddy Bridgewater in free agency. The Broncos have to come up with a good plan on who to use their draft picks on in the upcoming years, and when to use one to get their quarterback.
It will not be easy for Broncos fans to say goodbye, the city of Denver has grown to love Von for all that he has done for them. He will go down in history as one of the greatest Broncos ever, and will forever be a Bronco. As for Miller, getting towards the end of his career, he will be competing for another Super Bowl win with Los Angeles.
Leave a Comment
About the Contributor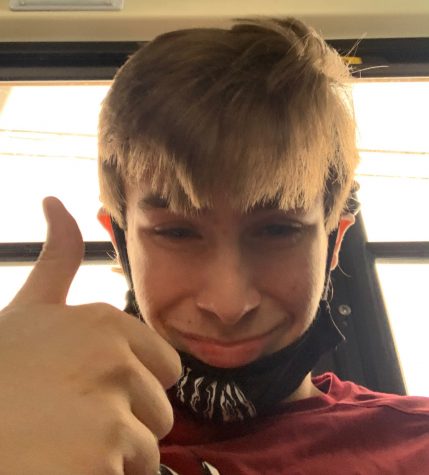 Birch Neeld, Staff Writer
Birch Neeld is a Junior at Silver Creek High School. This is his first year in Journalism. He plays on the football team, and he is excited to learn how...