Unified Bowling Going to State
For the first time ever, unified bowling will be recognized by CHASA as a sport. On November 8th, Silver Creek Strikers took home the regional title with a score of 333 points, qualifying them for the state championship on November 19th. This year, the team competing at state will be composed of 3 athletes and no mentors which sets Silver Creek apart from many other teams.
This season is only the second year of the bowling program due to COVID forcing the season to be canceled last year. The first year was more of a test or pilot program, but CHASA took the leap this year to make it an officially sanctioned sport.
This year, the three athletes representing Silver Creek at State are: Josh Jones (10), Bryan Newby (11), and Ethan Newby (10). These three athletes are the top scorers on the team opposed to the mentors. Josh Jones, a sophomore on the team, will compete at the state tournament Friday. He is looking forward to the tournament to "see[ing] new people and see[ing] the new bowling alley." Jones loves to bowl; he participates in three bowling leagues and says bowling is his favorite sport.
Teacher and Coach at Silver Creek, Chris Blair, has been part of the special education program here for five years. He has been the advisor for unified bowling since its start.
Coach Blair shares that his interest in special education stems from his own learning disability and his experience as a student. Unified sports is important to him as he, "Believe[s] that every child, student, athlete, regardless of their abilities or disabilities, should have the opportunity to be a part of a team, to learn a sport, to be in a sport".
Coach Blair says that this year's numbers would have won at the state competition in 2019, which leaves him hopeful going into state this year. Bryan Newby, returning junior, shares this excitement, "I am going to win that state!"
Silver Creek Strikers will have their chance at a state championship, which means a banner in the gym, rings, and a plaque. For Ethan Newby, nerves run high as he says he has "never been to state before".
Ashley Gaccetta, senior mentor on the bowling team, chose to focus her SCLA capstone project, Silver Creek Unites, on improving the unified program with fellow senior Mia VanLeeuwen. Gaccetta says she was born into the community because she has a sister in a special education program.
Gaccetta's goal and motivation for being so involved with unified is to eliminate stigma. Her ambition is to, "Make people understand that these kids aren't different, they are normal people, and they should be treated like normal people, because I feel like it is such a stigma today". She is really excited about the news that unified bowling will be a sport recognized by the state, "It's opening doors that unified sports didn't have before."
After November 19, Silver Creek may have a new banner to display in the gym, something that never has been a part of unified sports before. CHASA sanctioning bowling this year is exciting for sports inclusivity everywhere.
Leave a Comment
About the Contributor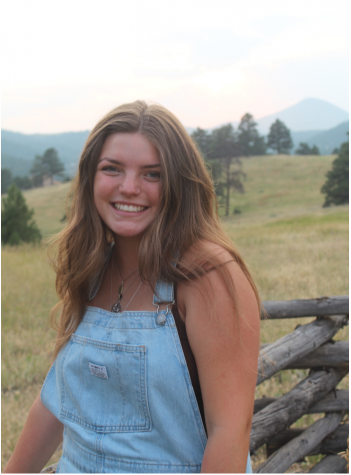 Hannah Deibert, Staff Writer
Hannah Deibert is a senior at Silver Creek this year and is very excited to be back at school for a somewhat normal senior year! She is taking journalism...