Anything but Predictable: "Telepath" by Conan Gray
Since the release of his first EP (an extended play record), Sunset Season, and hit single, "Heather," Conan Gray has become renoundly successful in the Gen Z pop culture scene. After teasing the release of his new single on Tik Tok for weeks, fans impatiently waited to hear the star's new song. On October 29th, 2021, Gray let his new single, "Telepath," hit the radio, and fans could not be more ecstatic.
Co-written by Julia Michaels, Ilya, Caroline Ailin, and Conan himself, the song is full of the angst and drama of dealing with an indecisive ex. Conan sings the story of a relationship unpredictably going in and out of the narrator's life. Deputing at #1 on the Billboard Top Albums chart, the track—released from Republic Records—is doing astoundingly well to no one's surprise.
Gray went from indie-pop, to pop, and back to indie acoustic with his singles over the years. Every new piece of music gets more exciting when it comes to Conan; the 80s-inspired synth bringing life to, "Telepath," is a breath of something new for Gray, and his fans are loving it.
The juxtaposition of Conan Gray's falsetto singing throughout the song, with the driving beat of the bass and the percussion, brings a very mystical, dreamy sound to the single—diverging from earlier singles he's made in the last year like, "Overdrive," and, "People Watching." Since Gray released his debut album Kid Krow in 2020, he's released four singles that have done exceedingly well among his fan base. If Gray is hinting at the release of another album coming up, this new, yet familiar, sound he's produced with, "Telepath," is highly intriguing and is causing a myriad of anticipation.
Conan Gray has roped fans in with this catchy fresh single. While it's still new, "Telepath," is a staple in Gray's discography, but the unique sound that the creators have brought to the song while staying in Conan's pop realm is something that fans will likely never forget. Combined with catchy melodies, timeless synth, and a classic bass line, the relatable lyrics of, "Telepath," will have fans listening on repeat.
Leave a Comment
About the Contributor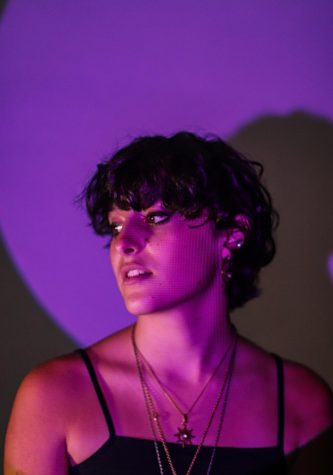 Micaela McFarland, Staff Writer
Micaela McFarland is a senior at Silver Creek High School and she's taking journalism because writing articles for past English classes has been a lot...