Swim Season in Full Swing
Winter sports are here, and athletes all around are excited to get back to some normalcy after a shortened 2020-2021 season.
The swim team last season dealt with COVID-19 precautions that hurt the participation levels the sport is used to seeing. They were limited to a roster of 25 swimmers, and had to wear masks while not in the pool. This year they are back to full rosters, but still have to wear masks when not actively swimming.
Athletes from freshman to senior are excited to get into swim season, and have a normal environment to participate in. Senior Cecilia Adams stated, "It's nice having a lot of people back, the team was limited to a small number of people last year, it was just nice to see everyone and see new people coming out for the team."
The swim team is known for the inclusiveness and bond that they all share. Adams stated, "The environment is really inclusive, all the seniors and upperclassmen are always helping and bonding with the new swimmers and trying really hard to include everyone. It's a really good environment to be part of."
Freshmen Isabelle Casas, who is brand new to the swim team, stated, "I had done a swim team in the past so I had a little experience and I was honestly scared going into the swim season but I had heard from an upperclassman that it was one of her favorite parts of the year and she has made so many new friends, those reasons made me decide to join the swim team." This season there are 49 girls on the team, and many say that because the team doesn't historically cut it's a place that's extremely welcoming and all like to come.
Some could argue the tightness of the team can directly relate to the success they had in season. The team last year finished undefeated in the regular season, bringing home a conference championship and an 8th place finish in state overall.
Head Coach Debora Stewart stated, "Our hope is to be as strong as we have been in past years…". With the success the team is seeing the girls are locked in and focused trying to repeat the success they had last season.
The team is allowed to have unlimited fans at meets, as long as they are masked. They are excited for a full natatorium and all the support they are used to seeing.
Leave a Comment
About the Contributor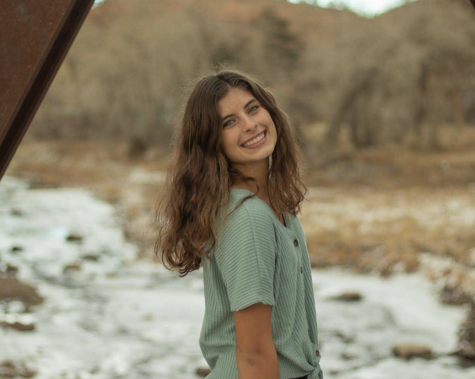 Ashley Gaccetta, Staff Writer
Ashley Gaccetta is a senior at Silver Creek High School. This will be her first year in journalism. She enjoys softball, basketball, writing, and working...