New Additions Coming to Silver Creek
The Silver Creek Raptors are experiencing some very exciting times. With a new pool being completed this school year, Silver Creek is not done with the upgrades. The next upgrades will happen within two years. The football and soccer team will get a great new AstroTurf field in the 2023/2024 school year. In addition to this,Silver Creek High School will also get a new tennis court in the 2022/2023 school year. There's a lot of expectations and optimism for these new additions to the school. It won't be a simple change to make, but a new and thrilling time for the Raptors.
A new turf field will bring a lot of benefits to the school. Having a turf field will mean that the weather won't have as much of an effect on the field compared to a normal grass field. With natural grass you get a lot of mud and just very bad puddles that would affect the game—you don't get any of those side effects with artificial grass. The turf field will also save a lot of water compared to natural grass, which you can spend up to thousands of dollars to water the grass. This long-term investment in a turf field will pay dividends in the future.
The new turf fields add a lot of benefits but at the same time, some problems need attention. One big topic that needs attention is the potential heat hazard scenarios. Turf fields usually record higher temperatures than grass fields which leads to a higher risk of dehydration, heat strokes among other dangers.
There's not much information on the AstroTurf just yet, but speaking with Silver Creek's Principal, Erick Finnestead, there seems to be some optimism. All he knows so far is that, "the whole field will be redone with AstroTurf." This includes the football field and the soccer fields. This new project will start in 2023/2024.
A new tennis court, coming next school year, is also an exhilarating and fun time for the Tennis team. The tennis courts have needed an upgrade for a while now. Especially when the Silver Creeks tennis team is doing so well. Construction will start soon and he anticipated it to be done by the 2022/2023 school year.
This new tennis court only brings positives. By harnessing the school's focus on sports, which have needed more attention. The addition of this project will only benefit the tennis team by improving their playing conditions. This project will also make the tennis team more intriguing to join, expanding and growing our amazing tennis program.
The new tennis courts are a huge upgrade to the school, one that was much needed. Speaking with Silver Creek's Principal, Erick Finnestead, all of the tennis courts will be demolished and rebuilt. The plan is for them to completely remake the tennis courts by putting a concrete base to make them more sturdy. This project is expected to be done by next season.
Patrick DeCamillis, the Sports Director at Silver Creek, confirmed these reports by saying "The tennis courts are on the books for next year and the turf field will be the following year."
It's great to see the school take these exciting steps into the future. Silver Creek will now have a new pool, new tennis courts, and a new turf field, all in three years, which is an amazing accomplishment!
Leave a Comment
About the Contributor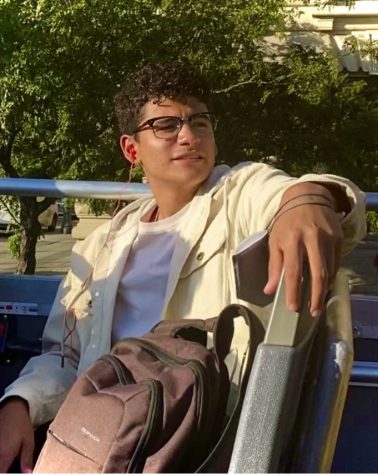 Sebastian Parra, Staff Writer
Coming from Texas, Sebastian Parra is a senior in Silver Creek High School. Sebastian's passions are sports and the outdoors. He enjoys watching baseball,...