Art Displays by Art Students
Artists here at Silver Creek High School are working very hard to become great artists as they get older. To honor their hard work, the school has displayed their artwork. The prominent location is the C-Wing near the front office. These different pieces of artwork looked absolutely beautiful particularly the pottery.
Taking an Art class has lots of benefits: It helps a students' imagination, creativity, it inspires productivity, and is great to display the artists' creativity and inspire individuals who aren't artists themselves. Students that are not in an art class can always register for an art class in the upcoming semester. Art classes are learning experiences, and they help student's use their artistic skills on what they want to create. Students are encouraged to make use of their imaginations and use creativity in their artwork.
Beginning Pottery is one of the many art classes that Silver Creek offers, and has many interesting and compelling elements. Pottery is a fun activity that involves playing with clay, which can be nostalgic as well as it reminds some students of playing with play-doh when they were little.
Clay is used in Pottery to create kitchen dishes, such as pots, mugs, and bowls, as well as other items. After sculpting an item, students paint the items they create however they'd like, then allow them time to dry. Students in advanced Ceramics are able to use Potter's Lathes as well, which are the wheels students turn while carving and sculpting the clay. Students put their clay on the wheel and spin the wheel and carve the clay until they make something big! Students of all skill levels are able to take a pottery class, as there is something for everyone.
Ainsley Samatas, a ninth grader Beginning Pottery student, explains "Pottery is a fun class, and it provides lots of creative and fun activities to do."
Hailey Otten, a tenth grader, is another Beginning Pottery student says that "Beginning Pottery is a faster pace and it's a fun class."
Pottery sounds like a lot of fun and it provides students with problem solving skills, as not everything works out exactly how the artist had hoped for. Students learn to creatively adapt in these scenarios. Artists learn from those challenges and grow from their mistakes, which allows for challenges to eventually become easy tasks.
These pieces of pottery can be found displayed in art rooms, as well as outside of the classrooms to allow for other kids and teachers to see the unique creations. Art Displays are a fun way for students to show off their artwork, and it allows passersby to appreciate the artists' hard work.
Art displays are the high-school version of an art museum, which also displays the work of artists. Other artists paint, build sculptures of art and create drawings, etc.
Pottery at Silver Creek High School is a great way to learn. Displays around the C- Wing are shown the best, and these displays acknowledge the hard work of students.
Leave a Comment
About the Contributor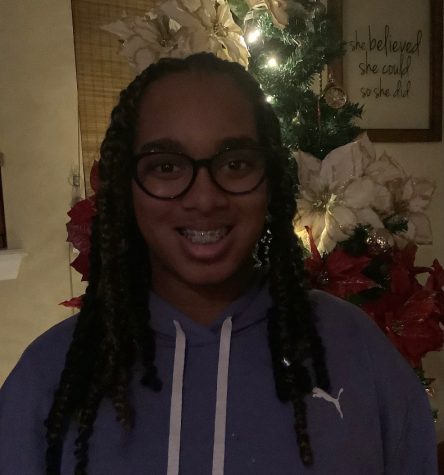 Caryn Sims, Staff Writer
Caryn Sims is a 10th grader at Silver Creek High School. This is her first year taking Journalism for this second semester. Caryn took Journalism because...