Boys Volleyball Coming to Local High Schools
First, the sound of shoes gripping to the highly polished court. Then, an open hand strikes the spinning ball, sending it to the other side. Sudden cheering and applause made the player realize he won the game point for his team. The faces on the other side of the net sigh with a look of defeat. He woke up to the sun beaming into his window; he was dreaming but it would soon become his reality.
Boys Volleyball is coming to the St. Vrain Valley School district, starting in the spring of the 2022-23 school year. It will be offered through the Colorado High School Activities Association (CHSAA). Practice will take place at Niwot High School. This new program will be open to all male students across St. Vrain Valley schools.
Many waiting for the arrival of Boys Volleyball are already discussing and planning on participating. The future volleyball players hope to feel more welcomed in their community and break the stereotypes associated with sports.
"I want to create new experiences with other students while learning teamwork," Matteo Rodriguez, future Boys Volleyball player, stated. "I plan to create friendships that will allow me to feel more included throughout the school community."
Boys Volleyball is expected to provide more for the school and sports community, along with giving students and staff a new sport to watch.
Carlynn Foley, a Girls Volleyball player, knows a lot of people trying boys volleyball; therefore, she hears lots about it."I'm excited, and I know a lot of boys that are excited," Foley says. "I'm really hoping it will create more diversity and allow for boys to branch out in the sports they play, also giving people more sports to watch and enjoy."
With anticipation, this sport will bring new crowds and students out to watch Boys Volleyball, expectantly being as popular in our district as it is elsewhere – with Men's Volleyball being the fastest growing high school sport in the country.
"I think it's about time that Colorado has recognized the popularity of boys and mens volleyball across the country and they are beginning to offer it here in Colorado," John Miller, head Girls Volleyball coach at Silver Creek High School, says.
Boys Volleyball is giving our students and staff something new and rousing, along with bringing new opportunities to our community and athletes. Anticipating Spring of 2022/23, many are excited for the sport and the many impacts it will make on the St. Vrain Valley School District.
Leave a Comment
About the Contributor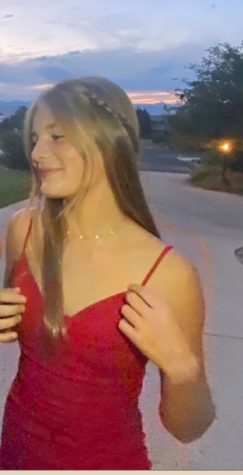 Ainsley Samatas, Staff Writer
Ainsley Samatas is in 9th grade at Silver Creek. She has never taken Journalism before. She loves to write and has always loved it, so she was looking...