LA Trip (Auditioned A-Wing Groups)
On Friday, March 18, several buses were loaded with 101 talents (92 student performers, 6 chaperones, and 3 directors) representing Silver Creek High School in Los Angeles, California. The trip to Los Angeles was not only demonstrative of Creek's music department, but also emblematic of the school's spirit, drive, and compassion. The trip was both an exciting way to explore California in addition to the amazing performance at Disneyland.
Anticipating their departure, students arrived at the school at 8:30 AM, ready for the ride to Denver International Airport (DIA). These students were all members of various auditioned groups in the music department at Silver Creek. Their enthusiasm in their individual classes was carried out in their arrival at the airport and the rest of the trip.
"I'm looking forward to this trip," explains Jasmine Pierce, a freshman and member of Concert Band, prior to departure. "With Covid [COVID-19] still going on, I fear that a few of us will get it before the trip and won't be able to go."
While many looked forward to their travels, some participants were still concerned about health and safety. Connor Springsteen, a senior taking part in Band and Orchestra, viewed the slight break in the pandemic as all the more reason to be excited for a school trip.
"To be honest, [the isolation of the COVID-19 pandemic] makes me want to go on this trip even more," says Springsteen. "My sophomore [year] we were supposed to go down to Florida for the Outback Bowl and it got canceled, so I have longed for a trip for so long."
On the night of arrival, students transitioned from their hotel rooms to their seats on (two) buses at 7:30 PM, making their way to the Medieval Times. In the days following, the crew visited Warner Bros. Studio for a VIP tour, the L.A. Farmers Market, the Pantages Theater to see Hamilton, Santa Monica Pier, and Disneyland (for various performances, workshops, and fun), only to come back to a lovely stay at Cambria Anaheim Hotel each night. Even with all of these thrilling experiences, various performances were showcased at the Imagination Campus Stage at Disneyland. It was a nice addition to the many highlights of the trip.
The group's travels ended up creating lasting memories, smiles, and many new friendships. Many of these lasting memories were created at Disneyland.
"I really liked to get to go to Disneyland," says Heydt. She continues to explain, "My favorite part was the second part of Disneyland. We actually went on rides and saw my family. I was able to hang out with my sister, Anna, which was a nice and good memory. I also got to have fun with rides that I haven't been on yet or in a while."
While many enjoyed the entertainment at Disneyland, many also enjoyed being the entertainers, finding that group performances can be memorable, powerful, as well as become a wonderful opportunity.
"I feel that the more experience you get to play and perform together as a whole group allows us to make unforgettable memories, along with getting to see new places," explains Pierce. "I personally think that being able to have an outstanding performance in a world known place like Disney or at an event is a memory and an accomplishment that will last with anyone for a lifetime. That's what makes these school trips or events special."
Many individuals were also able to create loving memories at Disneyland, especially from being introduced to new friends. "It was really fun to also get to know other people," Heydt says.
Whether it was with old or new friends, people traveled with high hopes, and even with a few letdowns, such as not being able to go to the Griffith Observatory, as initially planned, the crew returned back to Longmont, Colorado on March 23, with not only their backpacks loaded with snacks and chargers, but also loaded with amazing memories.
"To create memories with your friends and have something you'll always remember, and [being able to] tell funny stories to other people [is special]," says Pierce. Performing arts trips are something memorable and that will always bring a smile to your face when you imagine the fun you had."
Leave a Comment
About the Contributor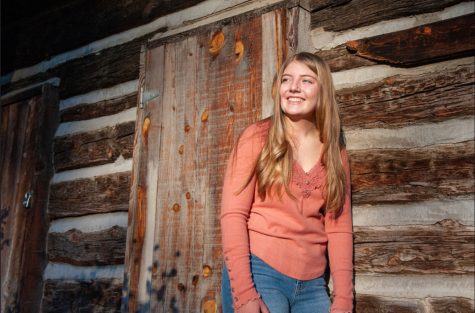 Mikayla Jellico, Editor In Chief
Mikayla Jellico is a Junior at Silver Creek High School. This is her second year participating in Journalism. Other than writing, she has a passion for...