Reveiw of Pixel artist, 'Waneella'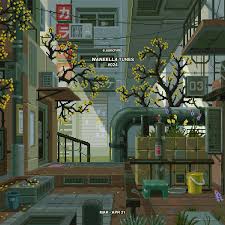 Waneella is a famous artist who does animated and regular pixel art pieces. She bases her work on different places and scenes in Japan, although she's from Moscow, Russia. She animated some of her work so her art can come to life. Waneella also does some futuristic pieces, as well as the Japan scenes. Most of her work doesn't include people, just a view of what a person would see if those places existed. Waneella explains in an interview that she loves pixel art in games. Her work is inspired by Asian countries, Japan in particular. Waneella is one of the most popular and creative pixel artists in the industry.
Waneella's work has been used in many different places on the internet. People use her work as backgrounds for streams, phones, computers etc. If you were to google "Lo Fi pixel art" most of the results would be her creations. "Lo Fi" is a term people would use to describe an aesthetic. Lo Fi means an aesthetic that adds muted tones and mundane imagery to create a sense of calm and nostalgia.
Another talent Waneella has is her unique music. She frequently uploads to both YouTube and Spotify and has many followers. Waneella uses her art as her background when she posts her songs on YouTube. She also uses her non-animated art as her album covers. Her songs don't have any words but go along with the "Lo Fi" aesthetic that she has set for herself; it's calming and chill music. Other Lo Fi music might have some words but it's rare and usually minimal. Her pixel art is more well known than her music but she tries to promote it on her social media.
Pixel art isn't only hard to draw but it takes a great deal of time to create. Like other art styles, pixel art is somewhat difficult to create because the creators need a website, app, or a certain computer to create the art.
Some people believe that they just create straight lines to look like blocks, but there's ways around that. With the right tools, people can create pixel art by sizing a grid and the stylus will create that box shape for you. Waneella's pixel art uses very small pixel boxes making her art more realistic, detailed but it is harder to make and takes a great deal of time. Not to mention her animated pieces which take 10x longer. Most pixel artists don't animate their work which makes Waneella's art so different from others. With animated pixel art, it creates an image for people where it seems like a real place and it usually is minimal things that are animated. If they were to animate too much, it would look chaotic which wouldn't fit the Lo Fi style. Usually you will see leaves fall, screens flicker, cars go by and so much more. But those little animated bits in Waneella's work makes it so graceful and interesting.
Waneella is a well known, talented and interesting pixel artist who has made a name for herself in the art world. She enjoys what she does and it shows. She is one of the most talented and in high demand animated pixel artists in the industry. Her work makes people feel happy and calm and she is dedicated to her work. This has made her a very successful artist and her fame continues to grow.
Leave a Comment
About the Contributor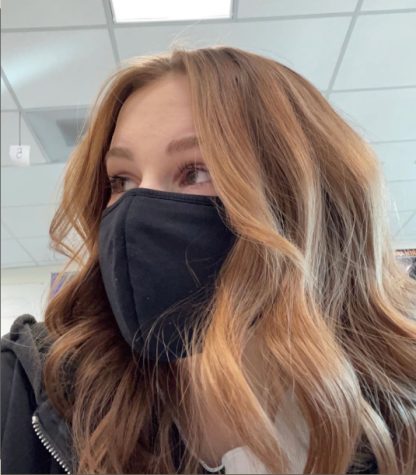 Charlie Tellier, Staff Writer
Charlie is a Junior at Silver Creek High School. She loves to read, write and spend time alone. Her favorite place to be is in her room by her windows....