'Interstellar' Review: A Perfect Blend of Science and Fiction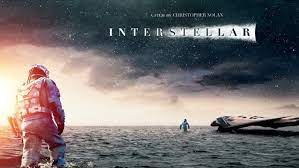 Interstellar Review: A Perfect Blend of Science and Fiction
Interstellar succeeds in everything it tries to be
Directed by: Christopher Nolan
Written by: Christopher and Johnathon Nolan
Music by: Hans Zimmer
Released: October 26, 2014
Run time: 169 minutes
Interstellar is a sci-fi movie directed by Christopher Nolan that takes place in a climate change ravaged earth. The main character Cooper, played by Mattew McConaughey, has to leave his life behind and search for a planet that can support life in a faraway galaxy. Time, love, and the fragility of life are all themes that play out as Cooper grappled with the danger of the cosmos, and the survival instinct of humans.
Although the project was directed by Nolan, the idea was created by producer Lynda Obst and physicist Kip Thorne. The two wanted to create a sci-fi movie based on Thorne's work as a theoretical physicist. Eventually, both the Nolan brothers joined in to write and direct the movie, bringing the vision of a story rooted in complex physics theories to life.
Interstellar succeeds in everything the movie tries to do. Not only is the movie scientifically accurate, it tells an incredibly compelling, emotional story about the best and worst of humanity. The Nolan brothers, Obst and Throne were all able to create the story, but it's the actors that make it great. Matthew McConaughey, Anne Hathaway, Matt Damon, and Jessica Chastain, are all incredibly talented, and succeed in showing humanity at its highest highs, and lowest lows. Elevating the entire experience, is the soundtrack written by incredibly talented Hans Zimmer.
At the year of its release in 2014, Interstellar won an Oscar for the best achievement in visual effects, and was nominated for the best soundtrack, sound mixing, sound editing, and product design. Critics and viewers alike enjoyed the movie, with it receiving an 8.6/10 star average on IMDB. Scientists all over the world have praised Kip Throne for adhering to a rigid idea of scientific accuracy, making the movie truly unique.
Interstellar could, in many ways, be considered the perfect sci-fi movie. The writers, directors, fact checkers, musicians and actors are all regarded as the best in their fields, and spared no effort in ensuring that Interstellar contains the perfect blend of science and heart.
Leave a Comment
About the Contributor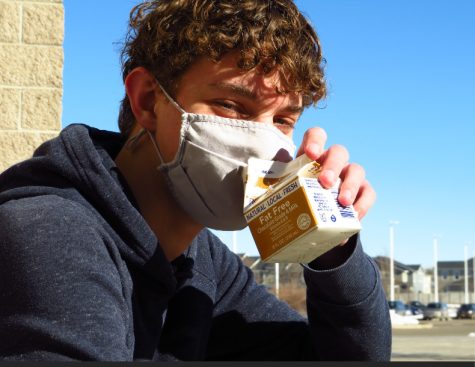 Daniel Mandeville, Staff Writer
Daniel Mandeville is a junior taking journalism to try out different types of writing and to hopefully improve as a writer. He has never taken journalism...