Melodie Willingham: Teacher and True Crime Fanatic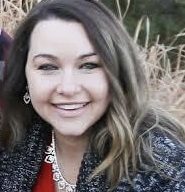 Silver Creek got a great addition to their staff roster with the addition of Melodie Willingham for the 22/23 school year. Ms. Melodie Willingham is entering her first year at SCHS, and so far she is loving it! She has a great community of staff members and absolutely adores her students.
Willingham is joining Creek for her third year teaching Special Education. She taught math for her first two years in Denver Public Schools (DPS). She really loves to connect with her students and create those really great bonds. She makes her classroom feel like a safe space for her students to be comfortable.
Silver Creek lives up to the expectation of exceeding academic performance and excellence. It is this performance and great community of people that drove Willingham to join the Creek community, or it was her bff Mrs. Joylynn Boardman.
"I heard it was a really good school. It's got a really great community and the kids are really great," Willingham says.
Ms. Willingham is loving Silver Creek. She likes how the academic standards are higher at SCHS than at DPS. She also has noticed that the Creek community is more into sports than her old school, which she's not wrong.
Willingham has always had a passion to help kids. It's this desire that drove her to become a teacher. Particularly a special education teacher.
Willingham states, "I became a special education teacher because I wanted to help kids with disabilities." Ms. Willingham understands what most of these kids go through because she too has experienced it. "I had a disability.' She continues, 'I still have it, it never really goes away."
Aside from teaching, Willingham enjoys the outdoors, mountain biking, dad jokes, and being with her dog, Draco Malfoy. Willingham is quite the Harry Potter fan and loves to read all around. She also has quite the obsession with podcasts, particularly true crime.
"I listen to an abnormal amount of podcasts. Usually the murder mystery ones… it's a problem," Willingham explains.
She has a particular interest in the case of the American killer, H.H Holmes which happened in Chicago in the 1860s. Willingham listens to true crime and podcasts in general because she "likes to learn new things."
If you happen to cross Ms. Willingham in the hall, don't be shy, say hi and welcome her to the school. Maybe even tell her your best dad joke. She would love to hear it!
View Comments (1)
About the Contributor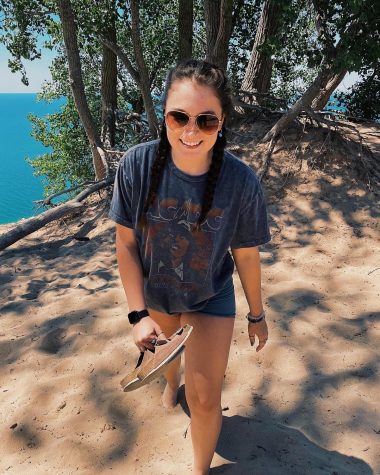 Olivia Enright, Editor in Chief
Olivia is a senior at Silver Creek High School, and this will be her third year as a member of the journalism program and her first year as the Editor...