Students throughout SVVSD come together for choir
With the school year going strong and the pandemic dying down, it is the perfect time for performing and bringing people together through art.
The A wing of Silver Creek High School is in full swing and full of so many performing arts activities. One of these activities is choir. Silver Creek has five different choirs, all focusing on something different. The recent choir concert on October 19 at Silver Creek High School was a fun way for the students to showcase their hard work throughout the semester and give their friends and family a fun event to attend.
The arts were severely affected throughout the pandemic, mainly because performing arts are very community focused and it is very difficult to rehearse virtually and with masks. However, A wing is committed to building the community back up and bringing people together.
A wing's most recent event was the first choir concert of the school year. Different choirs, different levels, different songs, all singing together and performing for each other. The different choirs at Silver Creek all got a chance to perform and showcase their skills.
"What I like about being in the choir community is being able to express myself through singing, which is something that I really love to do," says Silver Creek High School junior, Kiana Cole. "There's so many different genres of song so it's a great way to express my emotions."
The theme of the fall concert was traditional and folk music. The concert contained songs that were from multiple genres, multiple languages, and many instruments were used and played by the singers.
In addition to singing, the choirs also get exposure from other cultures, other languages, and other types of music. Because of the competitive environment that the performing arts world presents, learning to sing in differing styles, and languages can be extremely beneficial in the long run for students looking to pursue a career in music.
The students who take choir also get the opportunity to learn about the physical anatomy that goes into singing, and all of the music theory that is present in any type of music.
"I would recommend joining choir because you can learn so much throughout the year." Says Silver Creek Sophomore Averi Adair.
In addition to the school's choir program, students also have the opportunity to audition for St. Vrain Valley School District Honor Choir, Colorado All State Choir, and also audition for solos in the choir concerts.
Being in the choir program can be a challenge, however it has so many benefits. "I would recommend joining a choir at (Silver) Creek if singing is something you really love and want to do." Says Cole. Dedication and hard work are so important in the choirs because the best music is made by a strong, dedicated, ensemble.
One way the Silver Creek Choir is connecting the community is through attending events with the district. The St. Vrain Valley School District Fall Festival is an event for schools from around the district to bring their choirs together.
"I think choir can bring together people from different schools in [the sense] that it's an immediate community." Explains Erie High School Junior, Claire Huber. "We all share this love of music that just ties us all together. Everyone's always there to celebrate each other and hold them up when they need it." Huber says.
Each choir that attends the district festival can perform a song that they have been working on and eventually all of the choirs that perform all perform a combined piece. Not only is this a positive way to see what other school's choirs are doing. Singing the combined song is such a cool experience, especially to have all of the top choirs from the district making music together.
Getting the arts up and running after the pandemic was a challenge for all. However, it is so important to have a sense of community throughout the school and throughout the district and choir promotes that community by holding these events.
View Comments (6)
About the Contributor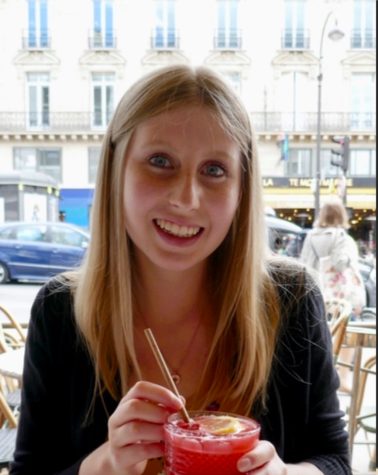 Anna Goodbee, Writer
Anna Goodbee is a sophomore at Silver Creek High School. She is so excited to take journalism for the first time. Anna wanted to take journalism because...