Dunking Our Way Into a New Season
With only 60 seconds left on the clock, the ball circles around the basket, deciding the teams fate for the end of the season. After what seems like hours, the ball finally goes into the basket, giving the team a win. The student section rushes to the court to celebrate the hard earned victory.
The girls basketball season for Silver Creek, and all high schools in Colorado, is approaching and will be here before the players know it! Last season went really well for the girls' teams and this year they are hoping for another fun and exhilarating time on the court.
The season starts in the winter but many of the girls who will be playing have already started training. This might include some training outside of school, but many of the girls have been attending the open gyms that head coach, Katie Peterson, is hosting.
Workouts were going on throughout the summer. There was a break in July and then they started again as the school year got going. The open gyms began around September 1st and have been an opportunity for girls to get prepared for the season. Open gyms are held twice a week, usually on Tuesdays and Thursdays.
The girls who are attending the open gyms have gotten the opportunity to work on different skills that are necessary for an all around strong team. This includes things like shooting, scrimmaging and agility work. They have also gotten to get to know each other and form a community before that season even starts. That is a huge advantage to already be comfortable with your teammates before stressful game situations begin.
Although the open gyms are optional, it is best to try to attend as many as possible. Bridget Curry, a sophomore this year at Silver Creek and an experienced basketball player, has been attending the open gyms and knows how important it is to go to as many as she can.
"There are some people who have really showed up daily and have worked really hard, and then some people show up every three open gyms," Curry says. "I don't see as much benefit in [attending only a few open gyms]."
The coaches also enjoy when the girls are showing up more frequently. It gives them an opportunity to see what their team might look like and how the girls interact with their teammates. It can even sometimes make a player look more responsible and catchy to a coach's eye when they are attending all of the open gyms.
Varsity player and senior, Taylor Mallett, is getting ready for her fourth and last year on the team at Creek. Basketball is very important to her and is one of her strongest passions.
"I think [open gyms] are a great way to improve your skill in the off season as well as stay in touch with your team," Mallett says.
Any athlete would know that it can be hard starting out a new season with a group of people you've never played with before. This can cause little bumps and hiccups in performance. The open gyms can hopefully be used as a tool to avoid those bumps. By practicing with their teammates so early before the season, the girls are able to already understand how their peers play and how to work together as one unit.
Through the open gyms, players are getting excited about the season and are ready to start playing as soon as possible.
"I am optimistic about our season," Mallett says. "I believe we have a lot of potential to unlock and I hope we can go all out for my senior season."
Taylor isn't the only one with high hopes, many of the girls have high and exciting expectations for the upcoming season. With it being their coach's second year with the team and the incoming freshmen, there is a lot for the players to look forward to.
Patrick Decamillis, Athletic Director of Silver Creek, talked about his idea of how the season will go.
"Last year was Coach Peterson's first year," Decamillis states. "They qualified for the playoffs, which is the first girls team in school history to do that. So, I think she is setting the foundation to build a very strong program and I expect the team to be competitive this year."
There is so much hard work and dedication being put into the off season. The program is constantly practicing, working, and getting better. The girls are giving it all that they've got to make sure that this season is one for the books, and it will be one for the books.
Leave a Comment
About the Contributor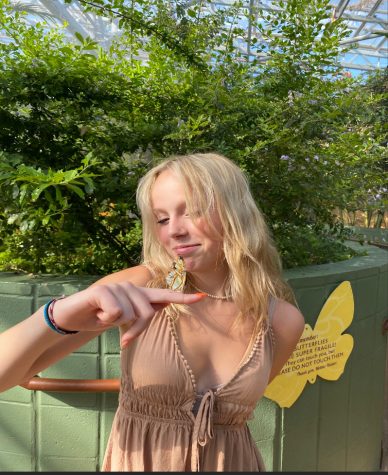 Carlynn Foley, Staff Writer
Carlynn Foley is in 10th grade this year at Silver Creek High School. She has never taken journalism before and is excited to learn what the class has...