Ending of the Volleyball Season
From the very first game to the last, the Silver Creek Girls Volleyball team had many supporters. Students would always fill the stands to cheer on their volleyball team. Not there for the win but just so the volleyball players would know that the school is there to support them.
The 2022 volleyball season has now come to an end. This volleyball season saw the players improve their skills, and helped make memories of their experience on the team. Coaches and players are sad to see the season end, but are proud of how they played this season.
John Miller completed his fourth year as the head Varsity Volleyball coach at Silver Creek. Miller thought that this season was good, overall. From the beginning of the season to the end, the players have learned and grown a lot.
"The players have learned how to work together as a team. I think they've learned their strengths and weaknesses, and have overcome a lot of adversity."
Miller says that the players have made improvements on not only their playing skills, but teamwork skills also.
Working together as a team is important, and it takes multiple games to realize its value. Miller says that there was one game in particular that portrayed the importance of teamwork in volleyball.
"I think the Longmont games were very instrumental in showing the team they can be successful when they work hard and play together as a team," Miller says.
Important games such as this one allow the team to realize the importance of teamwork.
The junior varsity (JV) team had a good season this year as well. They played many games and while they didn't win them all, the JV team still gave it their all.
"My team really was able to come together even though we lost the Mead game. We still had a good time and still played the best that we could," Carlynn Foley says.
Foley is a sophomore here at Silver Creek, and this is her second year playing high school volleyball. This year Foley was on Junior Varsity.
"I had a really good time, I really enjoyed my team. I think we were really like close, we kinda all bonded. It was fun. I really loved the program, I really loved my coach, yeah it was a lot of fun for sure," says Foley.
When playing rival schools the volleyball players say it's a better mindset going into the game because all they want to do is work hard and try to win. When the C team played our rival school Skyline, according to Chloe Oliver, the team did just that.
"The time we played Skyline High School, it was really hard, we ended up winning, but I think that that was the time we worked our hardest. We didn't just win because the other team wasn't as good as us, we won because we worked really hard. I would say that was the hardest game because everyone was tired at the end, we were all sweating a ton. It was the hardest we have ever worked to win a game" says Oliver. Oliver is a sophomore on the C team volleyball team at Silver Creek.
For Oliver she had a really fun season this year, and thought it was a good season. Oliver is excited to see what next year's volleyball season will hold for her.
"It makes me a little sad that it's ending because I like practice and I like playing and games are fun too, but I am excited for the next season, to hopefully make the JV, because I think that would be fun," Oliver says. "But it does make me a little sad, but breaks are good."
It's clear to see that teamwork is incredibly important for Volleyball and any sport. The closer you are to your team the harder you are all going to work together to achieve great tasks. While the 2022-2023 season has come to an end, it makes one excited for what is to come.
Leave a Comment
About the Contributor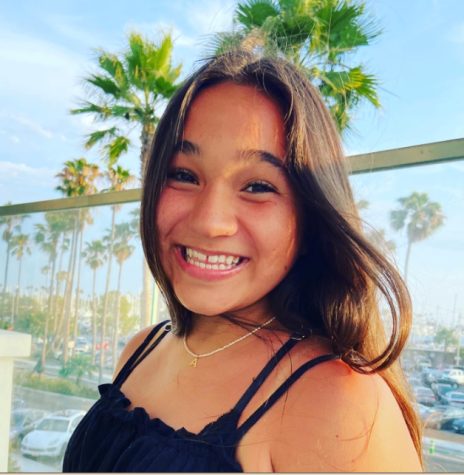 Amber Guttridge, Writer
Amber Guttridge is a sophomore at Silver Creek High School. This will be Ambers first time trying out the Journalism course. The reason Amber chose to...