XC CHAMPIONSHIPS
Cross country is one of the most grueling sports and Silver Creek High School's program had an amazing year with some athletes making it to State, a student making it to Nationals, and even another student committing to a college.
Silver Creek's cross country team is one of the most close knit groups of athletes and they have worked so hard this year to accomplish their goals. The team is also more involved with Silver Creek with fundraising money for their sport. The three coaches, Jacy Riel, Anne Torkelson and Karley Rempel have had lots of great memories with the team.
Riel has coached cross country since 2008, when she was asked if she wanted to coach since she was a track coach at Mountain View High School. Riel has both coaching experience and running experience because she also ran track in high school. She has coached the girls cross country team to three back to back years winning conference finals.
Riel stated, "[one of my favorite memories from this season] was our trip to Arizona even though the flight on the way home got canceled."
The team then drove fifteen hours back to Colorado but it was one of the best parts of Riel's trip because it bonded her with the team more.
Ella Hunt, who is the only freshman who made it to state said the highlight of her cross country season was being a part of the cross country team.
"Running is a really difficult sport and if you don't have a lot of motivation around you then it's hard to keep going," Hunt said.
Cross country helps students like Hunt get more involved at Silver Creek because it's a great way to meet a lot of new people outside of class, and to earn a P.E credit for school. Runners are a "tight knit group" like Riel said which helps freshman like Hunt ease into the transition of highschool.
Running sports like cross country also have many benefits for both physical and mental health in athletes. Running can help reduce feelings of anxiety and produce feelings of calm. Running is a cardiovascular exercise that can help with producing new brain cells in certain locations through a process called neurogenesis, which may lead to an overall improvement in brain performance.
According to Mental Health Benefits of Running – Verywell Fit, "Ativities like running may also promote cellular growth in the brain, which helps prevent cognitive decline."
A big part of running is being mentally motivativated. Running helps exercise the brain and the body which is a great way to take care of yourself. Reducing stress, burning off energy and just getting outside are great reasons to start running.
Cross country is a great way to improve your physical health as well. Running has shown to help people to achieve a healthy body weight, exercises the heart, and builds muscle strength. Taking care of your body makes you feel good, helps your everyday life, and your future health as well.
According to Running health benefits – Better Health Channel, "An inactive lifestyle is associated with higher mortality, coronary artery disease, hypertension and stroke."
Cross country has many positive aspects, such as physical/mental health benefits, being involved with the school, and making new friends. Both the athletes and coaches have a fun time and it's a great way to participate in representing Silver Creek. The cross country season this year was unique and had many accomplishments.
View Comments(1)
About the Contributor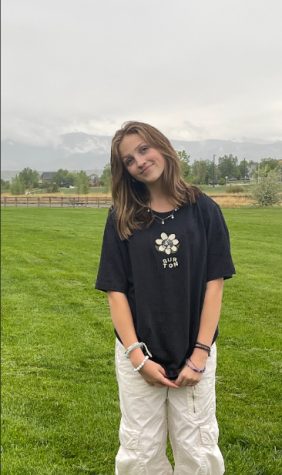 Amelia Masson, Writer
Amelia is a 9th grader at Silver Creek High School who's excited to take journalism for the first time. She has always loved writing and wants to expand...