REVEIW: Netflix series "Dahmer" what's all the rave?
WARNING:
This topic contains violent and explicit content. Reader discretion is advised
Monster: The Jeffrey Dahmer Story , is a riveting and gut wrenching production. Released by Netflix in September of 2022. Dahmer, tells the life story of prolific serial killer, Jeffery Dahmer as he embarks on uncovering his true self and the horror that lies beneath. This show was exciting and sometimes uneasy to watch, but the cast and performance makes you unable to turn away. Jeffery Dahmer, played by American actor Evan Peters, captured this complicated individual and portrayed his evolution into such a monster.
Dahmer, such a malignant man, had caused so much pain to so many people. The writers and actors captured the pain and hatred toward the devious actions Dahmer had inflicted on so many families.
Viewers may think they know a lot about Jefffery Dahmer, but they will turn out to be wrong. Each new episode carried a new aspect into Dahmer's life that many had no idea existed.
This series not only shined a light on the violent crimes being committed to the young black men of Milwaukee, but the social endeavors the black community faced as a whole in the 70s.
The series co-created by Ryan Murphy and Ian Brennan, covers a variety of topics throughout the series, but the one that sticks out the most and resonates clearly to the viewpoint of the victims, is the discrimination indured by the police, that inevitably led to Dahmer getting away with his awful crime for far too long. And the many lives that could have been saved.
This series shortly became #1 on Netflix in the U.S. in September, and is still second in line to hit show Stranger things. Dahmer racked up a viewing of 856,220,000 people in the past three months. While focusing on the life of Jeffery Dahmer the creators gave the families and victims of this monster an outlet and resource to tell their story. A beautiful series of ups and downs.
This has been one of the best shows in a very long time. The creators and performances were astonishing to say the least. This show is recommended to anyone interested in true crime or would like a little bit of a scare to their routine Netflix rotation.
Leave a Comment
About the Contributor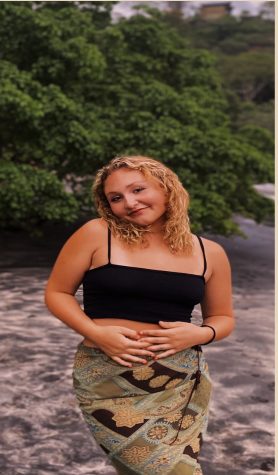 Paige Numedahl, Writer
Paige Numedahl is a sophomore  at Silver Creek. This is her first year as a reporter for the Talon Tribune. Paige joined journalism because of her growing...