Unified Bowling: A Team of Champs
Blissful joy and pride were the emotions felt on November 10th when the Unified Bowling Team moved on to compete in the State Championship. It was an incredible day for all of the people involved, they were able to connect even more. The hard work that the players, coaches, and mentors had put into the season paid off in the best way possible. It was a thrilling moment of the 2022-2023 season.
Unified bowling is a sport that is offered to any and all unified students at Silver Creek High School. The season starts in the fall and goes until late November/early December. Once the season is over, the students can play in the unified basketball season, which is just as exciting! The unified program gives special education students and mentors the chance to make new friends, compete in fun sports, and create unforgettable memories.
The Silver Creek Raptor team gets to compete with other schools every Monday at Centennial lanes. The matches are very lively and the team always puts in so much effort and dedication. There is never a dull moment! These players are so fearless that they even took on the Longmont Police Department. On November 10th, a team was hand-picked to compete in the regional competition. This team consisted of Bryan Newbe, Eathen Newbe, Josh Jones, April Conilogue, and Grace LaCrosse. They won regionals to make it to the State Championship, where they placed 4th! It is a victory that will never be forgotten.
Josh Jones, a junior at Creek and a member of the unified team and a part of the regional group, had an exciting and fun time during the matches. This is his second year on the team but he also bowls outside of school for a league.
"We practiced on Saturdays to get ready for regionals," Jones Said. "My favorite memory was probably holding the [regionals] trophy."
The team is run by Silver Creek Seniors Elora Groeninger and Grace LaCrosse who are being mentors as a part of their SCLA (Silver Creek Leadership Academy) Senior Capstone project. They are co-coordinators for the team. They decide who is playing and what teams will be competing. They also organize the transportation and how the games will run. Any banquets or get-togethers that are held are also planned by Lacrosse and Groeninger.
This year is Grace LaCrosse's first year competing in and supervising unified sports.
"It's just so much fun to be able to work with [everyone] and experience a new part of your school that not everyone gets to see. It's especially neat to be in something bigger than yourself," LaCrosse says.
It is an exciting time where all different students get to connect with one another. So many new friends, new conversations, and maybe even new hobbies have started because of the opportunities Unified Bowling gave students.
No great team can succeed without great coaches. Erika Pilon, a math teacher at Silver Creek High School, had the incredible opportunity of coaching for the Raptors this year. This is her first year coaching and it has been a year full of great memories. Pilon makes sure that the kids get where they need to get to. She also makes sure everyone is having fun and buys french fries!
"It's different from what I do normally," Pilon states. "I'm not a coach, I didn't really play sports, I don't play sports. I think because bowling isn't that intimidating of a sport I was like ok, I can do this!"
Pilon was able to see the emotions and connections forming firsthand. It was something incredible to watch.
"The biggest thing was watching everyone at Regionals. There was so much good and joy. Everyone was so happy and having fun."
Regionals and State was a thrilling time for all of the players and mentors. They got to celebrate and connect further with each other!
April Conilogue is a senior this year and a mentor for both the unified bowling and basketball team. She was also a part of the team that got to bowl in Regionals and State.
"It was super fun but also challenging at times," Conilogue says. "We won regionals with a 742 which was amazing for the athletes. State was also a very big deal for the athletes! Even though we didn't win, and bowled a 630, we still did amazing and we all worked together to complete our goal!"
There is no better way to end a season than a victory at a State competition! Placing 4th is an accomplishment that will go down in the books. It has been a fantastic season for all of the players, mentors, and coaches but it is not over yet. The Unified Basketball season starts soon. This season will be full of enthusiastic matches and crazy shots. The Raptors and all of Silver Creek are ready for their next exhilarating season of unified sports.
View Comments (2)
About the Contributor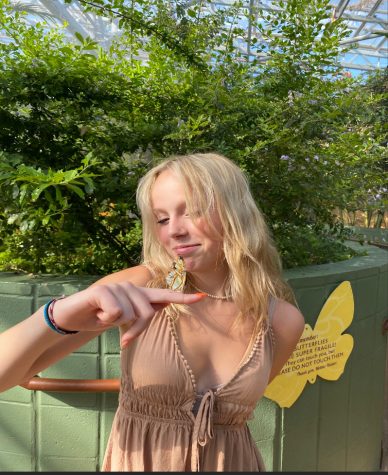 Carlynn Foley, Staff Writer
Carlynn Foley is in 10th grade this year at Silver Creek High School. She has never taken journalism before and is excited to learn what the class has...