Silver Creek High School Dance Team Takes on State
With fall sports coming to a close and winter sports just starting up, dancers are getting ready for their big moment. The Silver Creek Dance Team is hard at work preparing for their biggest part of the season: State Competition.
In addition to performing on the sidelines at football games, The Silver Creek Dance Team is a competitive team that goes to multiple competitions throughout the year. The competition season for school dance teams is November through December, with competitions happening almost every other weekend.
The dance team performs many different dance styles including Pom, Jazz, and Hip Hop. For state, the team is choosing to mix things up and take a Hip Hop piece. Competing Hip Hop at the state level is new for our dance team, as in previous years they have competed in Pom and Jazz. The styles Pom and Jazz focus more on ballet based technique including turns, jumps, and pointed toes. Hip hop is completely different from these styles in the sense that none of the same techniques are applied. The technique of Hip Hop is more sharp and heavy, rather than light and includes a different skill set.
Sophomore team member Jordan Randal says "Our coach, Jordyn Mathews, thought that this team was more into Hip Hop and that Hip Hop is something we would excel at and be able to perform better in."
Since competitions are different from performing at football games, the team has to make sure their dances are ready and that they are mentally prepared for the long days and harsh judges.
"In football season, we learn halftime dances weekly to perform at the game," says Randal. "We spend the week drilling the dances and cleaning them so they are ready for the game. We also work on our slide lines."
Jordan continues to explain how the dances for football season are different every week and how for competition season the dances do not change, as they are set very far in advance.
The Team Captain Kiana Cole says "We are practicing a lot and we are going through all of our dances and just making sure we are super ready. We are also spending time together as a team to make sure we are very bonded and on the same page as far as dancing together and coming close and working together as a team."
The team continues to do bonding activities and hang out to become better friends with one another. The team is great at coming up with fun ideas for becoming close. From movie nights, to secret santa, to matching stuffed animal frogs, the team has an amazing bond.
The team has also prioritized taking technique classes at a local studio to make sure their dance technique is in top shape before the competitions.
Team member Taylor Brown also says that the team is getting ready for state by "having multiple practices and constantly running our dances, checking timing, and improving them from the judges scores that we got last competition."
Since competition season can be a lot of work and tiring, the positive team dynamic keeps the team motivated. "Competitions are very fun," says Cole. "It takes a lot of time and preparation and sometimes they can be stress inducing, but overall it is a great experience and it is so fun to spend time together."
"Dance team is a great environment and a great way to show spirit for your school," Brown mentions.
The Silver Creek High School dance team has been working hard since the beginning of the summer to make sure their dances are polished and their technique is ready for this fast approaching competition. The community of Silver Creek will be rooting for them.
View Comments (5)
About the Contributor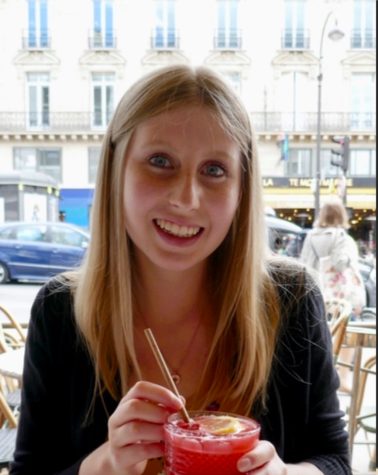 Anna Goodbee, Writer
Anna Goodbee is a sophomore at Silver Creek High School. She is so excited to take journalism for the first time. Anna wanted to take journalism because...