New SRO Officer Bonday
Imagine waking up everyday to make sure that the school you work at is always safe. Although that may seem stressful to some, it's Silver Creek High School's School Resource Officers' (SRO) job to do just that!
Silver Creek is having a change to the SRO for the school. We are welcoming Officer Dave Bonday into the halls of Silver Creek, and are saying goodbye to Officer Ryan Douglas.
Officer Douglas was Silver Creek's SRO for about five years before recently getting a new job position as a Human Resource Officer at the police station he works for. Officer Douglas is excited for the opportunity of this new job, but he will miss Silver Creek a lot.
"I've loved it, everyday was different, I loved working with the staff, and the students do some amazing things at the school and in the community," says Officer Douglas.
Officer Douglas has really enjoyed his time here at Silver Creek, and the students and staff are sad to see him go.
Officer Bonday is now Silver Creek's new SRO. Officer Bonday has been a police officer since 1996. Before Officer Bonday decided to become an SRO, he was a patrol officer.
"I was looking for a different challenge in my career outside of handling calls for service and dealing with crime," says Officer Bonday. "I wanted something that was gonna give me a different outlook, the ability to interact with a different part of our community, and the ability to have the opportunity to shape lives and help mentor the younger generation to the future."
Officer Bonday completed his training to become an SRO at Trail Ridge Middle School. He is excited to work with high school students, even though it's different from working with middle school students.
"It's definitely different. I've already noticed how students are obviously older so the maturity is a bit different. Building those relationships I think is going to be a little more challenging," explains Officer Bonday.
Officer Bonday is excited to start working at Silver Creek and he is looking forward to this new opportunity and the challenges that come with this new job. Silver Creek is excited for Officer Bonday to work here, and can't wait to see how he grows with the community!
Leave a Comment
About the Contributor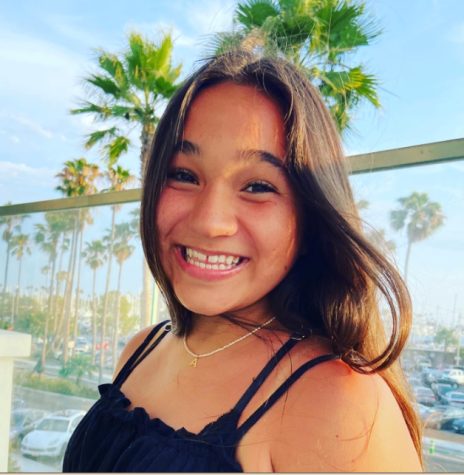 Amber Guttridge, Writer
Amber Guttridge is a sophomore at Silver Creek High School. This will be Ambers first time trying out the Journalism course. The reason Amber chose to...