The Dedication of Swimmers
With the sounds of laps, and water getting pushed around with a splash of one another, swimmers take on the challenge of waking up early, and going to practice. Having the dedication to improve each and every single day to get ready for this season.
48 girl swimmers go to practice, and then get ready for the upcoming season with 11 meets. Yet through all of this, the swimmers keep up a positive attitude even when they do have to get up and go to practice at 5:30 am on Wednesdays, while the rest of the week, swimmers have mandatory practice at 3pm right after school. They also have invitationals (open swim meets only to those schools who were invited) on the weekend to only show a glimpse of how much they commit to this sport.
The amount of work they have to do does not stop their positive attitude. Many girls have dedicated their time to swimming.
Nola Abraham, a Freshman at Silver Creek High School and a member of the girls swim team for Silver Creek High School, states "It is definitely hard getting up in the morning but by not going you're not going to get better or reach your time goals, and you'll feel like you're not doing anything."
Being passionate about this sport is great in the long run, with goals set, and these things to beat. It only pushes them further to success.
For many of the girls, their teammates keep each other driven, wanting to beat each other's times, in the spirit of positivity for one another. They make each other better, stronger athletes, and making these new connections only pushes them to go farther.
Senior Silver Creek High School Swimmer, Larisa Martin, states "I joined the Silver Creek High School swim team during my freshman year where I met many of my current friends. The team provided me with a supportive community and helped me get more involved at school, creating even more connections."
Being driven to get better by all the girls, and their attitudes towards the sport has proven to have a large impact on the swimmers.
Debora Stewart, the head coach for the swim team at Silver Creek High School, states "Having a strong attitude in your sport carries over into your performance—if you have a good attitude, and are committed it will show in your performance versus if you don't care that will show."
With these driven swimmers continuing to do their hardest throughout the season, they are able to go ahead, and create a bright future through their efforts, and dedication to the Silver Creek High School Swim Team. They are able to bring more success than ever before.
Leave a Comment
About the Contributor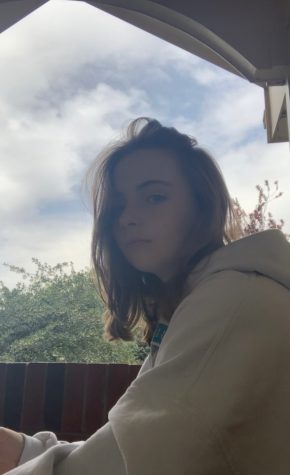 Alivia Bolt, Writer
Alivia Is a freshman at Silver Creek High School. This is her first year in journalism and she is excited to start writing for the Talon Tribune. Alivia...