Rehearsals for Silver Creek High School Play are Going Strong
The Silver Creek High School Theatre Department is back again with something students have never seen before.
This year, the play will be "She Kills Monsters," directed by James Holtz. The show will be performed on February 24th and 25th. From monsters to stage combat to romance, the themes of this play will create an enticing show perfect for the Silver Creek High School crowd.
"She Kills Monsters" was originally written by Qui Nguyen and premiered in New York in 2011. Qui Nguyen is an extremely talented writer who also wrote the Disney movie Raya and the Last Dragon. The cast at Silver Creek is excited to use one of his plays, hoping to give the audience a laugh, while also shedding light on social dynamics and contemporary issues with their rendition of the play.
The play goes through the story of a cheerleader who discovers a D&D (Dungeons and Dragons) world made by her recently deceased sister. She not only learns a lot about her family and her sister, but a lot about herself.
"As an avid gamer and D&D player for so many years, when I found the script I thought, oh this might be really amusing," says play director James Holtz. "Then when I actually went into the content I was like wow a play that focuses on Dungeons and Dragons while at the same time has positive messages for our LGBTQ+ community and that's important to me. This is going to be my last play [with Silver Creek], I want to go out on a high note."
The play will be something new and be very different from last year's musical. Mr. Holtz explains, "We have minimalistic set pieces but we tried to go all out on some goofy stage combat and some fun monster costumes. The messages that are of social significance are interwoven through some rather amusing circumstances."
"It is very much focused on acceptance and understanding and inclusivity which I think is a great thing to have with the environment of everything nowadays," says actor August Fuday, "It gives us some hope."
"I think it's a very entertaining play, there's a lot of humor, a lot of opportunities to laugh at things, it's a feel good play in many ways." Fuday continues to explain. "At the same time, I think there's a lot of students who have struggled at Silver Creek or students who have felt marginalized at Silver Creek that might feel more seen by witnessing this play. It's a very good play and at the very least people will get a good laugh out of it."
In addition to the positive messages this show provides, the cast has been hard at work to add elements of stage combat and fake fighting. Between sword fights, punches, and dismembered body parts, the exciting fights will not disappoint.
"It's really fun actually, a good way to get out your anger," says actor Noor Denolf, "You take things slow at first until you get comfortable and then you take things quicker and quicker until it looks real."
With all of the positive messages and the exciting story line, the community of Silver Creek should be looking forward to seeing this entertaining show. Mr. Holtz says it the best, "I think its an excellent play that affords students a degree of physicality, but at the same time doesn't bypass their ability to actually act and I think we have a really good cast of some fantastic students who are working really hard, so they need people to come see their hard efforts and to come catch the great messages of the play."
Leave a Comment
About the Contributor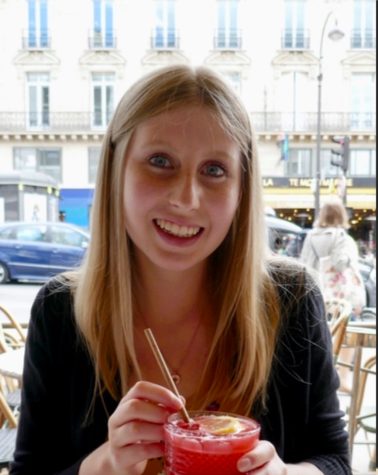 Anna Goodbee, Writer
Anna Goodbee is a sophomore at Silver Creek High School. She is so excited to take journalism for the first time. Anna wanted to take journalism because...