Silver Creek Book Club: More Than Meets the Eye
Meeting in the library, the Silver Creek book club snacks on their lunch while discussing their latest novel. All of the members enjoy reading and talking about books. Book club is a way for them to explore new genres and share their thoughts with each other.
Supervised by Silver Creek librarians Kristin Holtz and Tina Fredo, book club meets in the library during both A and B lunches twice a month to enjoy their food and to discuss their latest novel. Anyone interested in the book club is more than welcome to attend, and may join by expressing interest to either one of the librarians, both of whom would be more than thrilled to greet a new member!
During the month of March, the book club is finishing up "The Perks of Being a Wallflower" written by Stephen Chbosky. Unlike some book clubs with a strict list of novels that must be read in a certain period of time, the Silver Creek book club encourages the students to come up with suggestions for their future reads, and reading the book isn't necessarily the only option for participation.
"We just let the conversation progress, because unlike a book that you read for a class, this is supposed to just be fun, and just a way to talk about it," Holtz says. "So there's no hard or fast rules, if you haven't read [the book] you're still more than welcome to come and just listen, or to participate as much as you can."
Book club's goal is to bring more people together who enjoy reading, and to give them an opportunity to discuss their thoughts on the current novel without any kind of strict structure or meeting rules. The book club strives for an inclusive environment where students can talk about their opinions freely. The book club also aims to encourage students to dive into a good book and just feel the satisfaction of getting into such a book.
"Really, it's just about the enjoyment of reading and promoting and supporting reading for pleasure," Holtz explains. "With the bombardment of technology in our lives, people don't read much anymore. But there's something about escaping in a book, and just letting that world wash over you. And the bonus with book club is that you get to share that experience with other people who are also reading the book."
Joining the book club could be an excuse to finally pick up that book and start reading. To know that other people are reading and enjoying that same book might also be helpful in keeping you to your goal. Echo Bostic, a junior at Silver Creek, is a current participant in the book club.
"I was in a book club for all of middle school and it was a ton of fun," says Bostic. "In general I just like reading a lot, but I don't often find time. So making the time through a club is really helpful."
Although the book club is a great place to find and read more books that might not necessarily have been picked up otherwise, it's also just about the community of readers that it brings together. That's what book club is all about, finding and connecting with these people who have similar interests.
"I love the thought that if you don't read it, it's okay, you just enjoy the people that you're with." Said Fredo. "So it's more than just the book, it's the community."
In the future, the book club aspires to grow their community and to inspire more students to pick up a book and fall in love with reading.
View Comments (2)
About the Contributor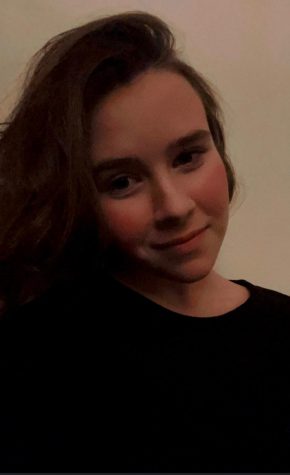 Shanti Berman, Staff Writer
Shanti Berman is a freshman here at Silver Creek High School. This is her first time taking journalism, and she is excited to apply what she learns in...