Literary March Madness, Behind the Scenes and at the Forefront of a Tradition
The beginning of March brings about a new round of the annual tradition, Literary March Madness. Contently the classes fill out their brackets, a short escape from the average day and the occasional delighted discussion about a book. This marked the beginning of the month-long book competition.
Literary March Madness has been a tradition at Silver Creek for years. At the start of each March, students and staff alike are handed brackets with a lineup of the most popular books from the school library. Once all the brackets are turned in, the voting begins. Over the course of the month, the whole school votes on their favorite books until a final match is formed. The student or staff member with the most accurate bracket wins a prize, as does the one with the least accurate bracket.
The event had been an annual tradition of the school even before the time of our current librarians: Tina Fredo and Kristin Holtz. They estimated it had been a tradition at Silver Creek for around fifteen years.
"It's always been one of my favorite things in the building, so I wanted to make sure we kept that tradition going," Holtz explains.
Fredo agreed saying, "It's been going on in the school for a long time."
The lineup and outcome of Literary March Madness is different every year. The bracket constantly changes based on the trends among students and staff. However the bracket involves a lot of complex planning behind the scenes.
"I start with the books that have been checked out a lot so I look at our circulation records, and I determine which books have the highest circulation and I put those on [the bracket] first,'" Holtz says. "This year we put out a Google Form in Schoology a couple weeks ago, asking what books students would like to see on the bracket, and so I pulled a couple of books from there… I think that only left me with two more other slots and I picked books that represented some kind of diversity."
It was due to this diversity that opinions on the bracket differ. Whilst some love Between Shades of Gray with a passion, others saw no circumstance where Dune lost (until now). Many tried to strategize their brackets, focused on trends. Like Skye Bonial, a senior at Silver Creek, believing Heartstopper was most likely to win overall.
"I voted Heartstopper because it is a little bit more modern," Bonial explains. "I feel like a lot of people who are filling it out have it going at least to the semifinals."
Bonial had a point as Heartstopper had made it to the quarterfinals. This is after many upsets such as the previously mentioned Dune, beaten by theThe Fault in Our Stars and Holtz's favorite The Things They Carried, beaten by Born a Crime very early in the competition. No matter the result, however, Literary March Madness was always there to show off good books and have some fun.
"It's meant to be fun… we are trying to be inclusive to everyone because not everyone comes to the library," Fredo said.
This mission has definitely been accomplished. Some teachers gave time for everyone to fill out brackets and vote in their classes. Many of those students were, as Fredo said, "rarely in the library." But the event also inspired students to read.
"When books move in the bracket, you start to hear some of those kids who like to read, or who aren't entirely readers who are looking for a book say: 'should read that book' because they see it, and hear about it from other people, and I think it's a great way to promote the discussion of books, as well as reading in general," Holtz said.
Holtz pointed out that the "gamification" aspect of the competition really helped to promote the books. It is these fun and inspirational aspects that have made Literary March Madness an annual tradition that continues to this day.
Leave a Comment
About the Contributor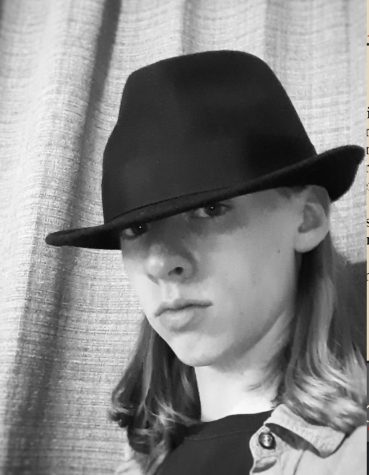 Jared Dettlebach, Staff Writer
Jared Dettlebach is in ninth grade holding a passion for writing and literature. He is taking Journalism to im -prove his writing and develop journalistic...