Unified Kicks Off Inclusion Week With a Win
The tension in the air is felt by spectators and players alike as the first half of the Unified vs. Staff basketball game reaches the final 8 seconds. Nikolai Nelson lobs the ball from half-court as the whole gym holds their breath… the basketball slams in with the buzzer, solidifying Unified's lead for the rest of the game.
The Silver Creek Unified Basketball Team kept the lead against the Silver Creek High School staff for the rest of the game, with a final score of 47-28. That pep rally on March 3 kicked off Inclusion Week run by Silver Creek senior Quinn Lockwood. One of the spirit days of this school-wide event was dedicated to the SCHS Unified team. Nearly the entire student body was packed in the bleachers, and their support for this team was proven by their cheers every time a player made a basket.
The Unified athletic programs are run by seniors Grace LaCrosse and Elora Groeninger as their Silver Creek Leadership Academy senior capstone project, though they've been involved with it since their junior year.
"Unified sports in general bring students with and without disabilities together in a community like Silver Creek, and give students with disabilities an opportunity to be part of a team like everyone else," Groeninger says. "I've seen so many people 'come out of their shells,' so to speak, both when they play and walk the Silver Creek halls."
Many of these students have played basketball long before they came to SCHS, such as junior Ethan Newby and sophomore Beckham Wright, who have both been practicing since elementary school. Even though some students like these have more experience, every athlete gets to play the game and grow their skills from wherever they are. This allows every player to make memories and enjoy playing basketball.
The Unified community offers something different for each player. While junior Crystal Eyon enjoys being on the team "because everybody plays well," senior Bryan Newby's favorite part of the games is "supporting the team by cheering for them."
This past game with the SCHS staff's participation was particularly important to Unified athlete Atticus Finn, a sophomore who can be spotted cheering on his teammates with his microphone from the sidelines when he's not in the game.
"The basketball game … was the most athletic I've been in years, and I'm honestly just really excited to keep playing," Finn says.
Although this is the staff's second consecutive year losing, science teacher and cross country coach Jacy Riel was more focused on the excitement of getting to play in the game.
"I decided to play in the staff game because it's for a good cause," Riel says. "My only goal going into the game was to not pull a hamstring and to have fun."
From students to staff members, supporting the Unified students as they play basketball is just another part of building an inclusive community. Each Unified student has their own takeaway from their time at Silver Creek, and that is greatly influenced by the people around them on and off the court.
View Comments (1)
About the Contributor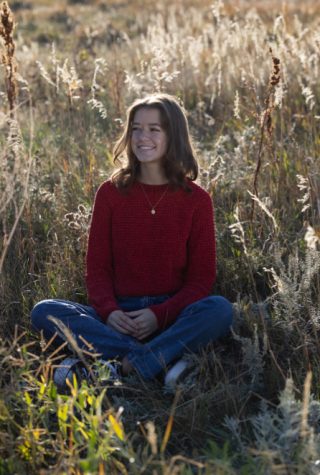 Sadie Shipman, Staff Writer
Sadie is a senior at Silver Creek, and this is her first year in journalism. She is looking to gain more experience in the field-aspect of writing and...