Feature: Quinn Lockwood Brings Inclusion to School Community
During the week of March 6-10, Silver Creek High School held Inclusion Week. Inclusion Week is a week dedicated to representing the students in the school community with disabilities and making everyone in the school feel included.
Quinn Lockwood, Silver Creek Senior, decided that he wanted to make Inclusion Week his Silver Creek Leadership Academy (SCLA) Capstone Project.
"Throughout middle school I helped out with some of the special needs programs… I helped out with unified teams in the past so then when it came time to choose [an SCLA capstone project] it just worked out," Lockwood explains.
The 2022-23 school year is the first time that Inclusion Week is making its appearance as an independent project. Last year in the 2021-22 school year, Inclusion Week was included in the Unified Capstone Project that was run by Ashley Gaccetta. The Unified Capstone revolves around sports where the students and mentors play against other Unified teams, staff, and even the Longmont Police Department.
To build the project as its own, Lockwood has put together many events through his capstone project that aren't just the actual Inclusion Week.
"The actual week of inclusion was a spirit week March 6-10 here at Silver Creek. I also put together the Staff vs. Unified game. There's been a few other petitions I've started up around school throughout the year like the 'End the R Word Campaign' [a US campaign to encourage people to stop using offensive words] that was brought out at a few different SCLA events," Lockwood states.
Lockwood had many goals going into Inclusion Week. He wanted to have a more inclusive environment at Silver Creek, and also make the student body aware of some of the disabilities that are presented around school.
"I tried to just foster a more inclusive environment here at Silver Creek so that way more of our student body is aware of some of the disabilities that are presented here at Silver Creek or in our community," says Lockwood.
To Lockwood, this week was more about making sure that kids are inclusive and knowledgeable about neurodiversity and disabilities. Even though Inclusion Week has such a big meaning, Lockwood was "hoping people just took it as a fun spirit week to just participate in."
Mia Frazier, junior at Silver Creek, participated in Inclusion Week by wearing green to support those with Cerebral Palsy. Frazier enjoyed the background of Inclusion Week because it made the student body a whole.
"I thought that Inclusion Week was a really creative way of representing all of the student body. It did a good job of including people," Frazier explains.
Bethany Hergenreter, special education English teacher and 11 and 12 co-teacher, felt that Inclusion Week was important because it made everyone come together.
"Inclusion Week was important and it was really nice to see some of the students be integrated more, feel like they are contributing and that they matter to what's going on in the school, and it was kind of fun to see everyone come together and appreciate that," says Hergenreter.
Inclusion Week was a success for not only Lockwood, but the represented students and entire school community as a whole. Lockwood would also like to add that he is looking for participants for the St. Vrain Valley Unified Day of Champions, where unified teams from all around St. Vrain comes and competes in different events. More info and be found on the official Inclusion Week Instagram page @schs.inclusion_week
Leave a Comment
About the Contributor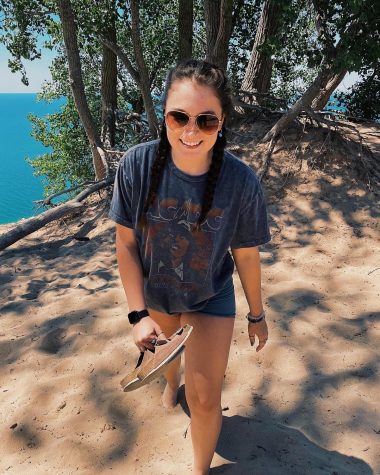 Olivia Enright, Editor in Chief
Olivia is a senior at Silver Creek High School, and this will be her third year as a member of the journalism program and her first year as the Editor...