Makerspace: A Way To Express Creativity
Once a month in the Silver Creek library, students are seen focusing on making something creative in Makerspace. There are many things for them to do and an endless amount of ways for them to do it. Tina Fredo and Kristin Holtz, the Silver Creek librarians, organize and regulate the activities that students do. Makerspace is a fun and great way for students to express themselves.
Makerspace was created to promote learning about all sorts of things, especially technology. Makerspace is an idea that is all around schools and cities in the U.S. and was in the library for a number of years. The former librarian turned the computer lab room into an area for Makerspace.
"When technology started to become more prevalent and more of an idea of coding, building things, and 3D printers and as we started to see more and more of those tech gadgets come to light, groups across the country were finding ways of incorporating that into schools to promote that kind of learning in a fun environment." Holtz said.
Makerspace allows for a lot of creativity in students in a fun way, without them being restricted to doing just one thing or to any rules.
"It's good to be creative and have a nice relaxing way to be creative and have fun… no instructions on what you are supposed to make but just come up with it on your own," Fredo Said.
The librarians enjoy how the students do whatever they like with the activities and how they are relaxed in this environment. The students have fun with how there is so much for them to do and how enjoyable Makerspace is.
"There is more than one activity that you are able to do, instead of everyone doing the exact same thing… all in all the activities that you are doing are just entertaining and interesting and it is just a very fun environment," said Muskan Dhillon, a freshman that has participated in Makerspace.
The librarians are excited but also anxious for the new activities that they have plans for.
"I haven't done quilling yet, so I am anxious to try it out and [I like] the zentangles too," Fredo remarked.
The librarians like to do activities that can help them relax.
"I love zentangle… it is doodling but it's kind of prescriptive doodling, the idea is that you create a little box and you put a string in there and it has different spaces and you choose patterns and its repetitive patterns in a space and the idea is that while you are doing that, you focus on just that repetitive action so its calming and meditative while you are doodling." Said Holtz.
The librarians like how the students enjoy Makerspace and they want more people to come.
"We are trying to get the word out, we would like more people to come if they can." Holtz mentioned."It is after school, once a month [with no specific date] right now, if we start to see more interest we may bump it up."
Makerspace is a great way to relax and do what you like with the materials given to you, without any restrictions. So, if you want to relax and be creative, come to Makerspace and have fun creating something new!
View Comments(1)
About the Contributor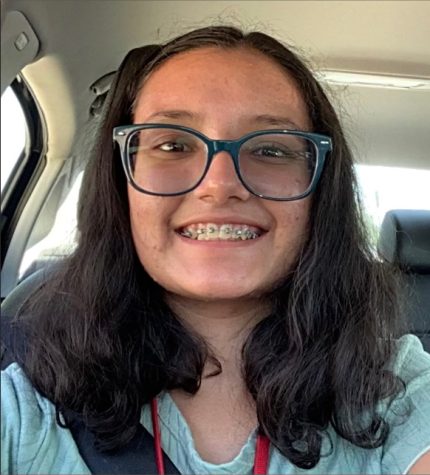 Renesa Dawadi, Staff Writer
Renesa Dawadi is a freshmen that is taking journalism for the first time. She is a writer for the website The Talon Tribune and is very excited to publish...