Track Season is Starting Fast!
With the Silver Creek track season just getting underway, it is hard to say what will happen throughout the year. Senior track and field runners are starting to prove themselves as some of the top in the State through their hard work during the off- season and grinding during the season.
Colorado track and field is split up into 5 divisions: 1A, 2A, 3A, 4A, and 5A. Although teams from the different divisions will compete throughout the year, the divisions matter when an athlete is trying to go to the state championship. To make state, the athlete must be in the top 18 of their event in their division. The standings will change dramatically throughout the year as runners continue to run faster each week. As the season goes on every runner has their eyes peeled on Mile Split's top 18.
Senior star high jumper and sprinter Birch Neeld is one of the many athletes to have improved from last year. He is currently in the top 10 for 4A high jumpers, along with being in the 4×2 relay, a 4 person relay where each person runs 200 meters, and 4×4 relay, a 4 person relay with each person running 400 meters. Both relays are on path to make state. Neeld shares how he improved.
"I was determined to become better," Neeld said. "I spent a lot of time in the offseason to become an overall better track athlete."
Track and Field captain, Utah commit, and sub 5-minute mile runner Grace Moroney earned herself a spot at Nationals this past year. Moroney is currently 2nd in the state for the mile and 5th in the 800m. With more first place medals than she can count, Moroney does it through hard work.
"It has been a very long journey for me to get to where I am," Moroney said. "Although it sounds cliche, my success has really come down to hard work, consistency, and really falling in love with the sport."
There are few feelings that are better than winning your event in track and field. It is the athletes time to show off their improvement and hard work in front of their peers and parents.
Neeld, who started track his junior year, touches on how it felt to win his first event.
"As a Junior, winning my first meet in high jump was very accomplishing considering it was only my first season doing high jump," Neeld said. "It just went to show the amount of growth I had through the season."
Captain Moroney, who has been on the podium many times, explains the feeling of winning.
"Winning events or setting a personal best is extremely exciting and gratifying," Moroney said.
But her personal successes aren't the only thing that matters to her.
"It definitely does feel good to win but I also equally enjoy seeing my friends and teammates win or set a new personal best when I know they've been working hard," said Moroney.
As a senior track star, you hold a lot of responsibility to lead the rest of the team. Neeld is one of the leaders on the team as a top jumper and sprinter.
"As a senior, you have to be a leader for the rest of your team," Neeld said. "It feels good helping out people who may be new to track or just giving them advice from my experience."
Captain Moroney was chosen captain largely through her ability to mentor and lead.
"I love being a mentor to my teammates largely in part because I want to share what I have learned through my own experiences." Moroney said. "It makes me so excited for my teammates when I see them doing well because I know how much work they put in."
These two athletes are top of their game, but weren't always like that. Through their hard work and ability to lead they have proven to be some of the best in the state. Our young Raptor athletes being led by these stars plan on following in their footsteps.
Leave a Comment
About the Contributor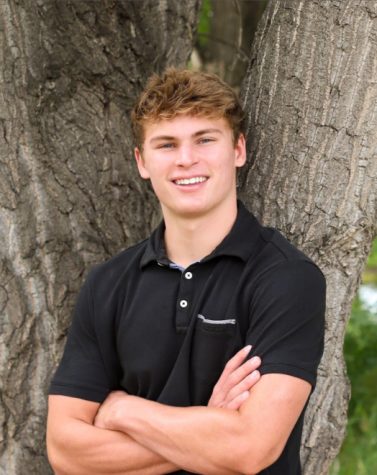 Luke Riters, Staff Writer
Luke Riters is a senior here at Silver Creek. Luke has been here all 4 years of his high school career. This is his first time taking a journalism class....