Creed 3 Review: A Masterpiece Retold With a Twist
Creed 3 – Director: Michael B Jordan – Writers: Keenan Coogler and Zach Baylin – Rotten Tomatoes: 89% – Run Time: 1hr and 56min
A thrilling comeback story based on the "Rocky" franchise spin off.
'Creed 3' is an action packed movie filled with many ups and downs. The story follows professional boxer Adonis Creed (Michael B. Jordan) and his childhood friend turned enemy, Damian Anderson (Jonathan Majors) throughout their fallout and redemption arc.
In the movie, as children, Damian was the top boxer in the nation for his age with Adonis at his side all the time until one night. The two got into an altercation with an older man they had previously known, and Damian pulls out a gun and gets arrested. Adonis Creed then becomes the undisputed heavyweight champion later in life. All things are going great and smooth. Retirement is going nice for him, he has a new young daughter, and he and his wife are getting along great. This all goes sideways when Damian gets out of prison and comes to Creed asking if he can get him a shot at the title.
Director Michael B Jordan and writers Keenan Coogler and Zach Baylin's goal for this movie was to talk about how facing your past may help you better your future according to "The Crimson". They do this in many ways through flashbacks and different difficulties that Creed goes through. Similar to many of the "Rocky" movies, Creed is always painted as the underdog and always has something to fight for. This makes the viewer want to root for Creed and Rocky. However, at times in this film there were points when the writers made the viewers question if Creed really was a good person, or if he just puts on a mask.
They achieve this message in 100% of the movie. There is not a dull moment in the film, and at the same time you get the message of facing your past. This whole time the viewer is rooting for Creed but then also thinking, "maybe he is the bad guy". This movie is filled with a roller coaster of emotions and the intent is felt throughout the movie.
Overall, Creed 3 is a great watch. Even though at times it seems like they are cramming many of the story lines from four of the "Rocky" movies into the first half of the movie, they put their own twist on it in the second half. This really shows great character development as well as a great story that keeps the viewer engaged the entire time.
Leave a Comment
About the Contributor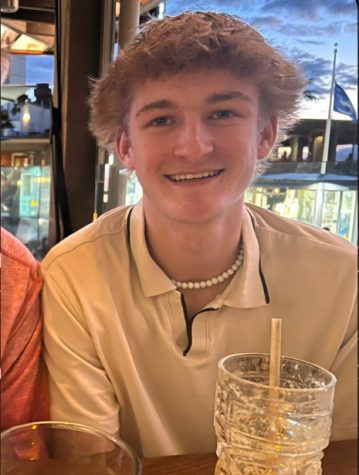 Jake Bator, Staff Writer
Jake Bator is a junior at Silver Creek High School. This is their first time taking journalism. They chose this class because they want to be a sports...