Katie Bogdanova: A Senior Giving One Last Go
Katie Bogdanova is an ultimate student athlete. She is a senior at Silver Creek High School and will be attending the prestigious ivy league school, Princeton. She ran track for all four years while even qualifying for state in 2022 and 2023, her junior and senior seasons.
At the State meet she competed in sprint medley, the 100 meter dash, long jump, and the 4 by 100 meter relay. She placed 4th in the long jump and 6th in the sprint medley. She was among some of the top athletes in all of Colorado and stacked up well against them. Her performance last year is one of the most electric by a Silver Creek Athlete ever. Being so well rounded in her sport is not common, however she does it with near perfection.
"I really enjoyed going to State just for the experience. It was not like any other meet I had been to before," said Bogdanova, "There were so many talented athletes there and watching other people's events was really fun."
This year, she has already qualified for State. She is hoping to break the school record that she set back in her sophomore year for long jump of 17"6.75 feet. She says that this is "[by far] my biggest accomplishment".
She says that some of her biggest athletic struggles came during COVID in 2020. To remain "mentally ready" was very difficult. Keeping her eyes on her future was really what got her through it. The pandemic affected mainly her freshman year and partially her sophomore year.
Bogdanova wasn't the only one to struggle through COVID. Fellow senior, track teammate and friend of Bogdanova, Evan Horton also found his struggles. Each person went through something different and being able to overcome those obstacles is what creates such a hard working person, and such a hard working team.
"Having to run with the masks on was very difficult and hard to continue to even want to run." Hortan explains.
Still through all of this, she continued to persevere and focus on her passion. It's this kind of mentality that helps her in other parts of her life, like school. During COVID, it was extremely hard to stay tuned in when everybody was online. However, staying attentive during this came with a major reward of placing in the top 10 of her graduating class. This gave her an edge on other students, which helped her get into such a prestigious school.
Her hard work helped inspire other teammates, like senior Jonah Strobel who says, "Having someone who is constantly trying to get better helps me continue to stay motivated and keeps me working towards my goal."
Bogdanova hasn't yet decided her major but hopes to be able to go into some sort of videography to pursue another one of her passions. She is thankful for everything that track has taught her about life and looks to apply that knowledge daily.
As of right now the track team has seven members, combined sophomores, juniors, and seniors, who have already qualified for this year's state competition happening May 21. Bogdanova is looking forward to going back and trying to break the school record yet again.
Leave a Comment
About the Contributor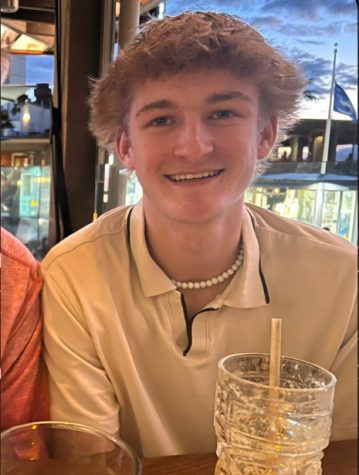 Jake Bator, Staff Writer
Jake Bator is a junior at Silver Creek High School. This is their first time taking journalism. They chose this class because they want to be a sports...