A Senior Prank of Importance
A Senior Prank of Importance
Students, faculty, staff, and parents all find themselves wondering what the seniors are up to for this year's senior prank. The school year is winding down and it's getting increasingly closer to the senior's last day. There's a lot of thought that goes into a good senior prank. Seniors want to be remembered, but also not get in trouble.
Senior pranks have been a tradition throughout generations. Senior students who want to leave their mark on future seniors, conspire with their peers to pull something that will be remembered for years to come. With restrictions and potential punishment standing in the way of most senior pranks, it's important that seniors find something funny and grand without breaking any rules.
During what seems to be the plotting stage of the senior prank, there is a lot of thought going into what the 2023 prank will be. Looking back at previous senior pranks, some have been a let down. It is important to this 2023 senior Silver Creek class that this prank won't let people down.
Senior athlete Jonah Stroebel speaks on the importance of a senior prank.
"A senior prank is something that is our class's and only our class'," Stroebel said. "We will remember it for the rest of our lives, so it should have significant meaning."
There is a 'goldilock zone' where the prank has to be: big enough to be funny and memorable, but not too big that it starts to break rules.
Silver Creek four year student Ben Hrubesky knows that the senior prank can't be a let down.
"I don't think any of us want to get in that much trouble, but it's the end of our four year sentence to school," Hrubesky said. "We have put in so much work here, we can't go out by doing something boring."
There have been whispers around the Silver Creek halls on what the class of 2023 will do. Most rumors have been shut down by the threat of not walking across the stage at graduation, or even legal trouble. It has been a hard task for seniors to find that 'Goldilock' prank.
Senior spirit leader and rumored senior prank planner Sophia Bandi has mixed emotions when it comes to this prank.
"It is not an easy task with all of the regulations that we face, of course I don't agree with all of the rules but it's not something that us seniors can necessarily fight," Bandi said. "At the end of the day, walking across the stage at graduation means more than any prank."
A senior prank is all fun and games until the line is crossed and people can throw away what they worked so hard for. Some pranks are great, but there are ones that aren't.
Silver Creek Athletic Director Patrick Decamillis has seen his fair share of bad senior pranks.
"Anything that damages property or makes someone else's job harder, isn't good," Decamillis said.
It is not certain what this 2023 Silver Creek senior class is scheming for this Senior prank. There is much thought going into it by the students and only time will tell if it lives up to the expectations of a classic senior prank.
View Comments (3)
About the Contributor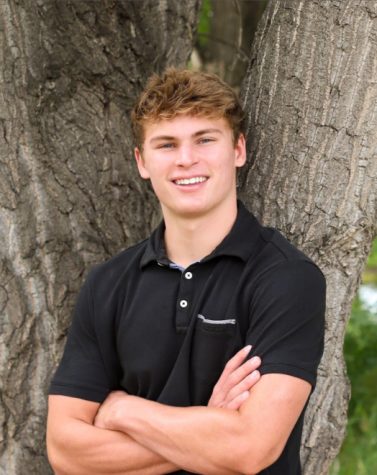 Luke Riters, Staff Writer
Luke Riters is a senior here at Silver Creek. Luke has been here all 4 years of his high school career. This is his first time taking a journalism class....