Baking club
Every other Thursday, at Silver Creek High School, the baking club meets in Katherine Giese's room, C104. The baking club allows people to bake treats, and make new friends.
At each meeting, the baking club makes something new and then decides on what to make at the next meeting. The baking club has made a variety of treats ranging from decorating sugar cookies to making cheesecake brownies. Anybody who enjoys baking is welcome to join.
The club was started by freshman Rafaella Kopelan. She wanted to start baking club at her old school but it didn't work out because so many students had allergies. She wanted a club that was inclusive to everyone to do something that they enjoy.
"I've been baking since I was three, and I've always wanted to start baking club." says Kopelan
When talking about why others should join the baking club, Kopelan shares that baking can have other benefits.
"I know that a lot of people like to bake as something that's stress relieving. It's also just really fun to hang out with your peers and have fun while you're baking." says Kopelan.
The club is a great way to meet new people from around the school who share a similar interest in a hobby.
Katherine Giese, the teacher who teaches art classes and helps co run the club also shared about why students should join the baking club.
"It's a very unique opportunity, there's nothing else like it in the whole school." says Giese.
Since Silver Creek doesn't currently have any food preparation related classes, if students enjoy baking and cooking they should come to a club meeting.
Giese also says that this is a way to bake for fun and walk away with something immediately after the club meeting.
"It's an opportunity to make new friends who you may not have in your classes." says Giese.
Along with having fun baking, there is also the opportunity to get to meet new people who enjoy baking too.
The baking club is always welcoming in new members, and students are encouraged to join. Come by room C104 for a meeting on Thursday's right after school to bake treats and meet new people in the school's community.
View Comments (2)
About the Contributor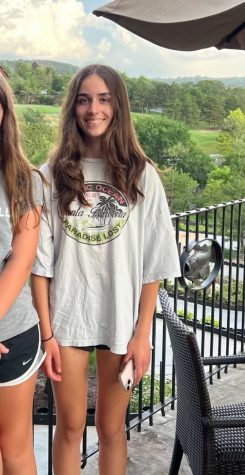 Charly Diekmann, Staff Writer
Charly is a freshman at Silver Creek High School. This is her first time taking journalism, and she is taking it to get better at writing. At the school,...